Yes, and it is easy to read in over a hundred Office documents at the same time and have the images listed with this tool for MS Windows 11, 10, ... !

You can also use it to list thousands of photos from the Office documents, the program is very fast in terms of performance, even if there are more than a thousand photos, it doesn't go down, so if there are only 1,000 photos, listing takes less than one minute!


You can also read complete drives or directories!


1. Please start as always ►  the Office Documents Image Tool on MS Windows OS

2. Press the Import button 

( ... see Image-1 Point 1 to 3 )

Now you can select a directory or a drive and read in images from thousands of Office documents in one fell swoop. These are then displayed directly in the list view. Pick (mark) the required ones and drag them, for example by drag & drop, to the appropriate folder, or use the right-click menu in the list view.




(Image-1) Open hundreds of Office documents at the same time and list the images!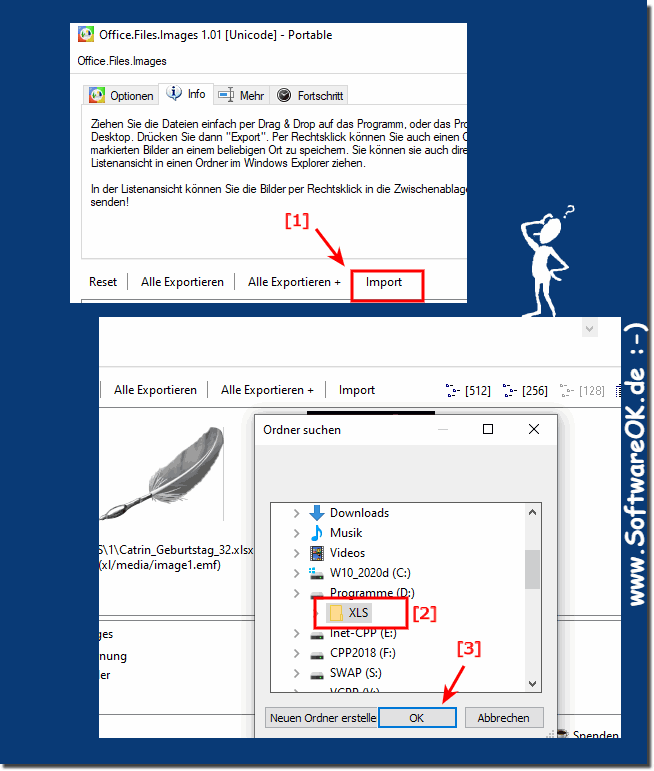 FAQ 4: Updated on: 12 July 2021 15:16