The number of pings per host in TraceRouteOK is individually adjustable from 3 to 10 Pings per Host on all Windows 11, 10, ... etc MS OS.



Each host (computer, server) of the data route are sent 3-10 ping-s (small packets), it will be listed in TraceRouteOK list-view. The

slowest ping

,

the fastest ping 

 and

the average ping time

!





(Image-1) Ping requests time out in Trace-Route-OK!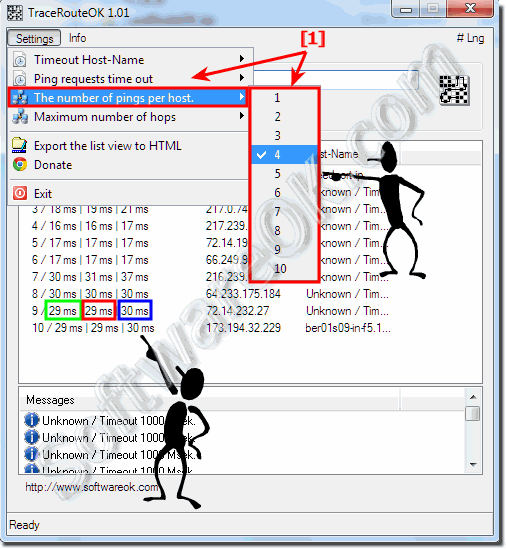 FAQ 1: Updated on: 30 August 2023 15:59