An absolutely legitimate question about the Windows notification area, here is a short answer! 



Contents:


1.) Program symbols in the notification area!
It can also be used to display icons for system and program functions that do not exist on the desktop, such as: B. Battery level, volume control and network status, as well as many other useful tools. The information area was also known as the system area or status area. And can also be expanded with other programs. 

See ►  More To-Tray Windows Notification Area Extensions!


2.) What can I do with the Windows notification area!
Here programs are shown as symbols, which usually do their jobs in the background. The program symbols can be moved in the order using drag and drop .

In Windows 7, 8 and 10, hidden icons can be shown by clicking on the small upward-pointing arrow on the left side of the notification area ( ... see Image-1 )

Very helpful, especially if the Windows taskbar or Symbols are not hidden. You can safely remove your data carriers via the Windows system tray in order to prevent data loss.




(Image-2) The notification area in Windows!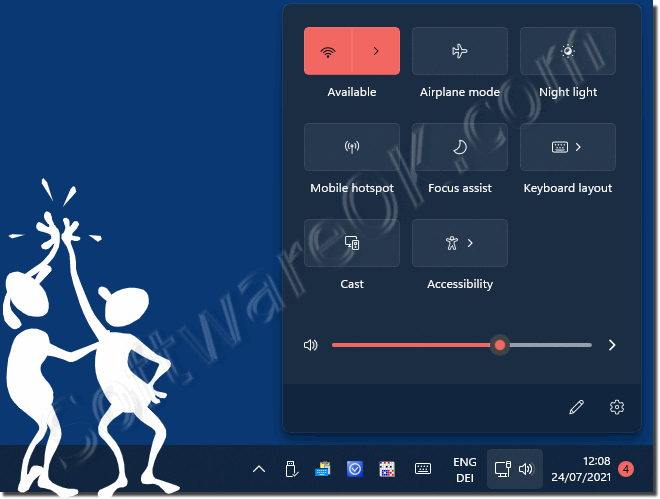 The notification area contains icons that provide users with information about various aspects of their operating system. Good examples are the time and date, the status of the internet connection, and the background programs loaded. 


3.) Further helpful information about the Windows!
Customizing the Windows notification area is quite simple, but it is described very well here.


Here you will also find further tips for ► customizing the notification area for taskbars !


See also: 
FAQ 96: Updated on: 24 July 2021 19:12