Yes, BIN to ISO supports MODE2 / 2352 and MODE1 / 2048 ISO9660 UDF file formats!




The difference between sector, size and content are the header information and the error correction codes.

A high degree of precision is required for large data, a small one for VCD and none for audio. 

See further information:   .... wikipedia.org/wiki/CD-ROM




According to the user, WinBin2Iso can also convert image.img files for PS3 and PS2!  



(Image-1) BIN to ISO supports the MODE1 and MODE1 UDF PSX!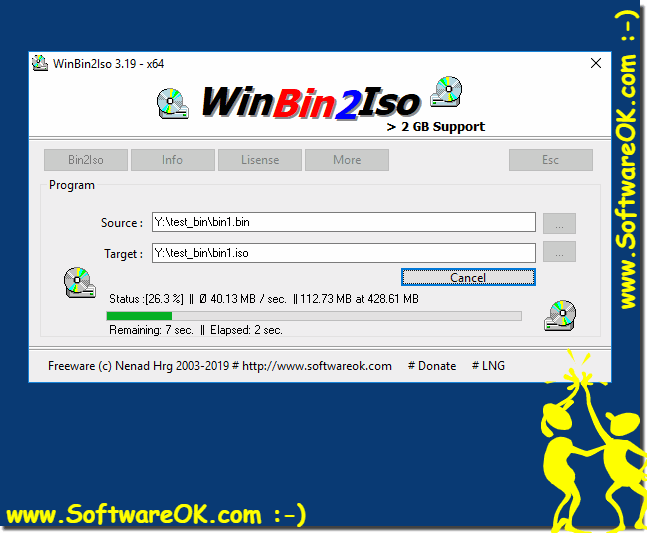 When you extract data in RAW format, it is always exactly 2352 bytes per sector.

It does not vary between 2048/2336/2352 bytes depending on the data type.

Basically, you always extract the whole sector.

So converting from BIN to ISO is not a big art.



Info:

You can easily use this example as a solution without hesitation, even on earlier and older versions of Microsoft's Windows operating systems, to convert BIN files to ISO files, regardless of whether it is a Windows desktop, tablet, Surface Pro / Go, or even a server Operating system is. It is really very useful and beneficial to use this bin to iso conversion tool, which is a simple but effective tool.





FAQ 4: Updated on: 25 July 2021 09:52