The Windows 10 performance index is calculated by the operating system but no longer in System, the solution is simple to find Experience Index eg. PC rating in Windows-10!


But the problem is the same as in Windows 8.1 and the solution is also the same:
See this: .... where is the Rating in Windows 8.1 (Windows Experience Index)?

The Freeware ExperienceIndexOK ist the simplest way to see the Experience Index in / of Windows 10.




(Image-1) Experience Index, PC rating in Windows-10!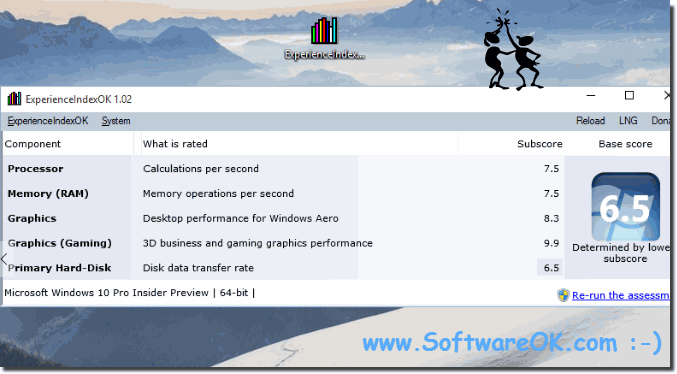 FAQ 107: Updated on: February 24th 2016 12:42