It is not easy to change
the file associations

under Windows 10, but still possible! In Windows 7 and the old 8.1 it was relatively easy, now it has become a bit more complicated, if you do not have ► to assign individual files to the program and want to assign several!

1. In Windows-10 please open the Standard App Option, press the key combination Windows Logo + I

2. enter the text "default app" click on "select standard app for each file type" 

3. Select the file assignment and change it easily




(Image-1) File associations in Windows 10, default apps by file type!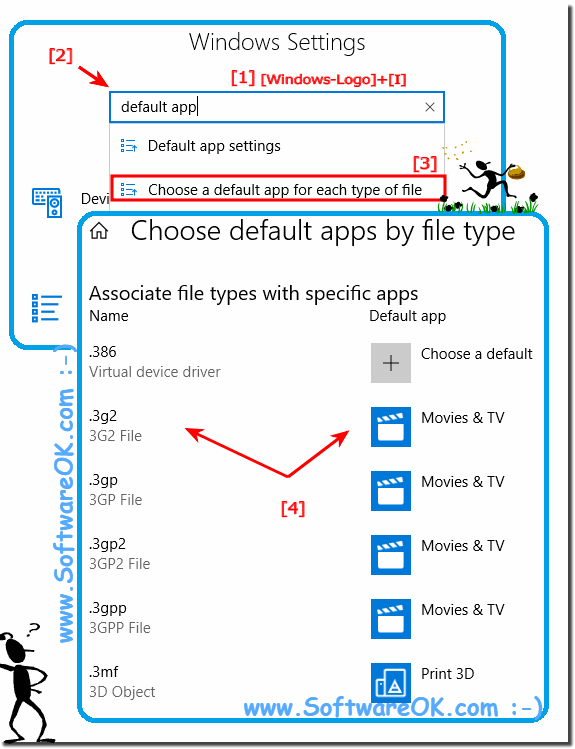 (Picture-1) Set File Associations Windows 10!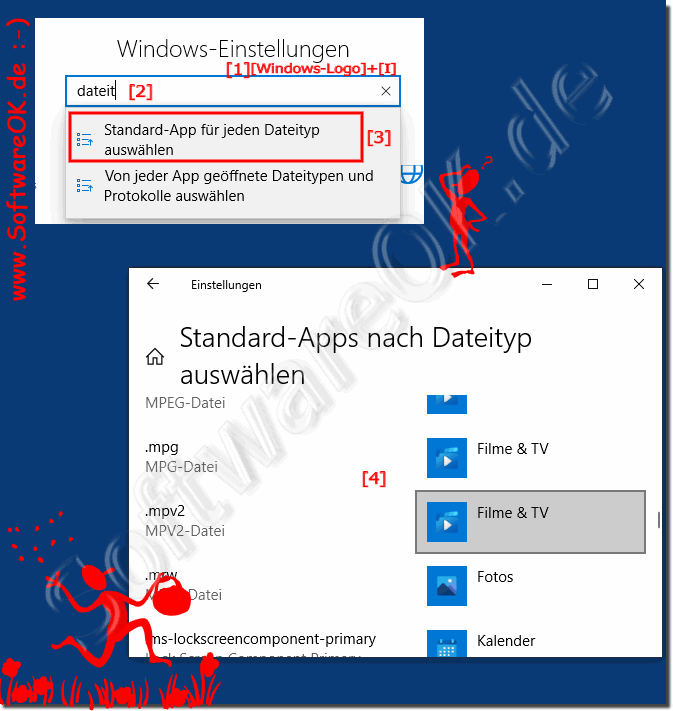 Info:
However, you can easily use this example as a solution to change Setting for file associations in Windows 10 and on other versions of Microsoft's Windows operating systems, whether it's a Windows desktop, or to go on tablet-PC, Surface Pro / Go, or even a server operating system. 
It has been tested on all and successfully 
verified
.
What can I do if I continue to have issues with file associations and file extensions is a frequently asked question.
Restart the Windows operating system
, please perform a proper Windows restart. If the problem persists and you have major file allocation problems, ask your administrator, who usually sits in a server room at the server operating system. Or just contact me to solve the problem differently.
It really makes sense and big benefits if the file associations and file extensions are assigned correctly, which can be of great benefit.
FAQ 242: Updated on: 23 September 2022 10:17