The solution is simple to start in Windows 10 the Administrative Tools via Windows X Menu, the solution is also for Windows 8.1 and 8!


Open Administrative Tools by right clicking the Start button or

Windows+X

Keyboard Shortcut , and then clicking

Control Panel

. In the search box, type administrative tools, and then click Administrative Tools. (... see Image-1)

TIP:
The Shortcut command is: 

control.exe /name Microsoft.AdministrativeTools

for the Windows RUN-Command or for a desktop Shortcut. (... see Image-2)

See also: change administrator in windows 10 || desktop shortcut in Windows 10 || Change product key in windows 10 ||



(Image-1) Administrative Tools Folder Windows-10!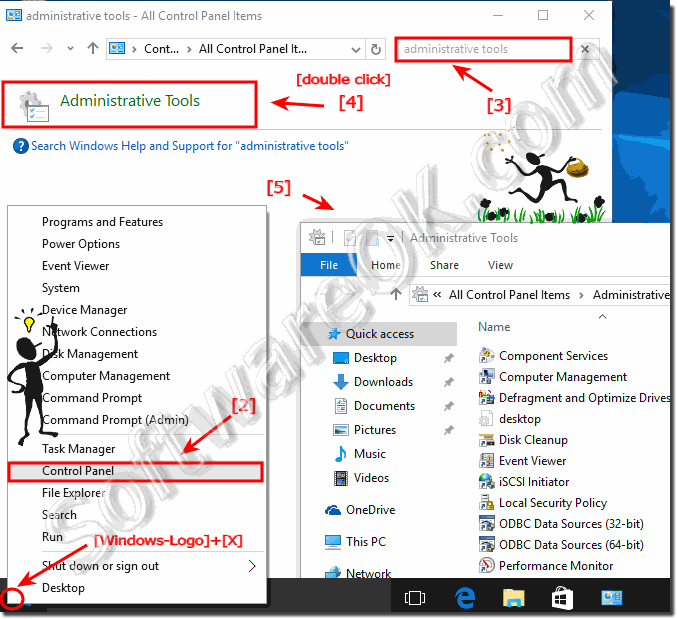 Useful info from (c) Microsoft:



Administrative Tools is a folder in Windows-10 Control Panel that contains tools for system administrators and advanced users. The tools in the folder might vary depending on which version of Windows you are using.



(Image-2) RUN Administrative Tools, in Windows-10!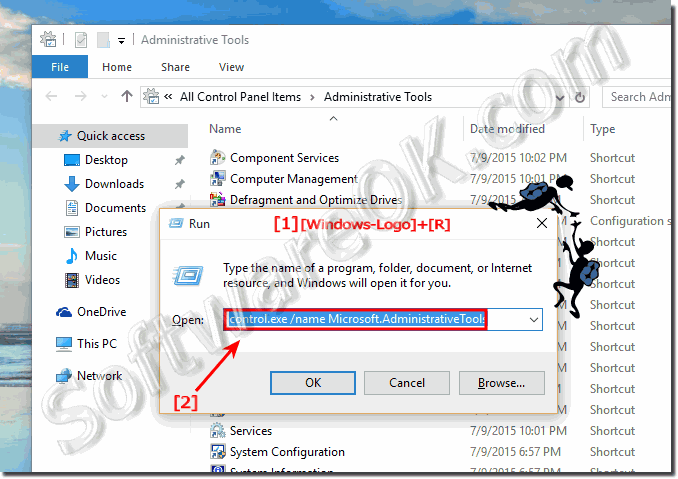 FAQ 117: Updated on: March 16th 2017 10:57