Here is the solution, how to show filename extension in Windows-10, this example is also for Windows 8.1!


Please start in Windows 10 the MS-Explorer, for example via the keyboard shortcut [Windows-Logo + E] and click (or tap on your Tablet PC), View or use the shortcut [ALT+V] and check mark in the checkbox File name extensions and optional the

Hidden items

, to see the hidden files and folders in Windows 10.
(... see Image-1 Arrow 1 to 3)

For advanced view settings for Files and Folders in Windows-10, click or tap Options (... see Image-1 Arrow-4)

See also: ► Program Name in Windows 10 Task-Bar ► Experience Index Windows-10 ► Desktop icons  Windows 10



(Image-1) Windows-10 show filename extension!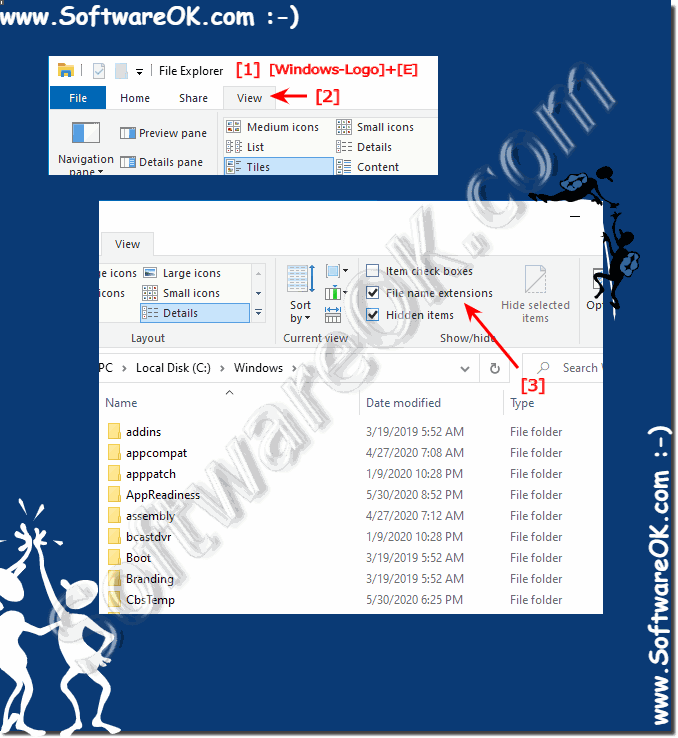 FAQ 166: Updated on: 4 November 2019 21:53