The simple solution how to see auto startup programs and Application in Windows 11 and Windows 10, this example is also for Windows 8.1!



But in Windows 11, 10, ... you can find the auto startup programs and Applications in the Windows Task manager and for example simple change the auto start settings in this case the program DesktopOK. 

Please start the Windows 10 / 11 Task Manage for example with windows 10 keyboard shortcut

CTRL + SHIFT + ESC

.

Info: don't forget to click the text more details (... see Image-2 Arrow-2)

Select the Tab Startup in the Windows Task Manager and enable or disable the autostart of a Program or Application in Windows 10.
(... see Image-1)

At this point: You can also open the file location of the auto start program or search online for informations to this program and see the properties information of this program or application.   



(Image-1) Change auto startup program and APPs settings in Windows-10!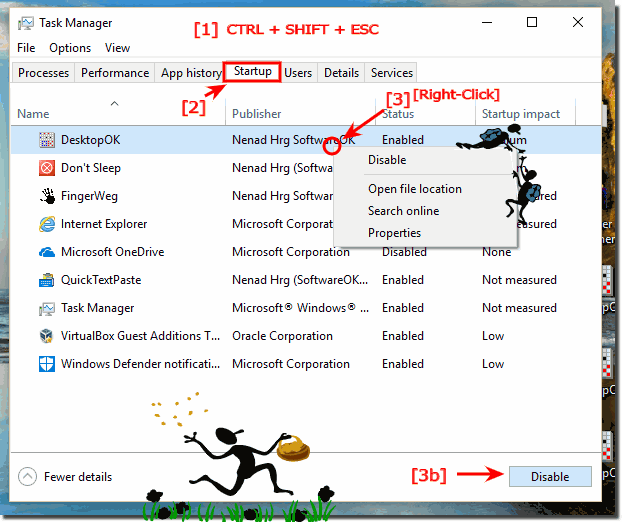 The list of applications that run when the windows 10 computer starts up, along with the name of their publisher, the path to the executable file, and the location of the registry key or shortcut that causes the application to to run at Windows startup.

Enable or Disable programs for a startup item to disable it on your next startup. If you've chosen Selective startup on the General tab, you must either choose Normal startup on the General tab or select the startup item's check box to start it again at startup.

If you suspect an application has been compromised, examine the Command column to review the path to the executable file.

Note Disabling applications that normally run at startup might result in related applications starting more slowly or not running as expected.



(Image-2) Terminate o Restart Programs in Windows-10!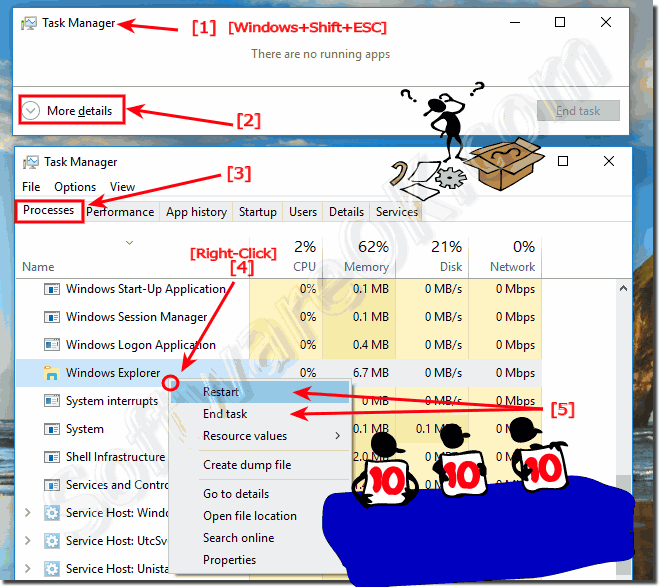 FAQ 190: Updated on: 6 July 2021 08:23