The solution to format a formatted HDD or SSD to NTFS on Windows Desktop PCs or in example on Microsoft Web Server 2019!



1. Start MS Windows Explorer with Windows + E

2. Right-click on the HD Volume

3. Format the HD Volume

4. Select NTFS format and optionally the size of the allocation unit

5. Activate quick format

6. And press the start button 

(... see Image-1 Point 1  to 6)

PS: You can also change drive letters after formatting under Microsoft Windows OS, or even 




(Image-1) Format the SSD hard drive to NTFS under Windows 10!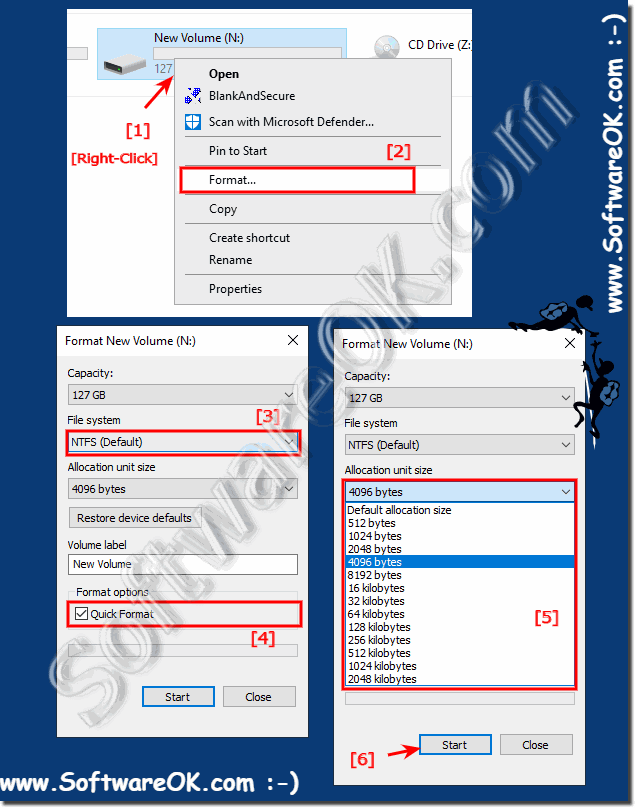 FAQ 7: Updated on: 28 August 2023 17:45