The solution is simple to uninstall fonts from Windows-10 (remove, delete)?


Click start, and then click run or Windows+R keyboard shortcut.

Type the following command, and then Enter: shell:fonts or %windir%\fonts In the MS-Explorer click / select one or more Fonts and the Button Delete to uninstall the selected fonts in Windows-10.

See also:
► Copy a font ergo install from another folder on Windows-10 ► Touch Screen Calibration on Tablets ► FontViewOK



(Image-1) Windows-10 Uninstall Fonts!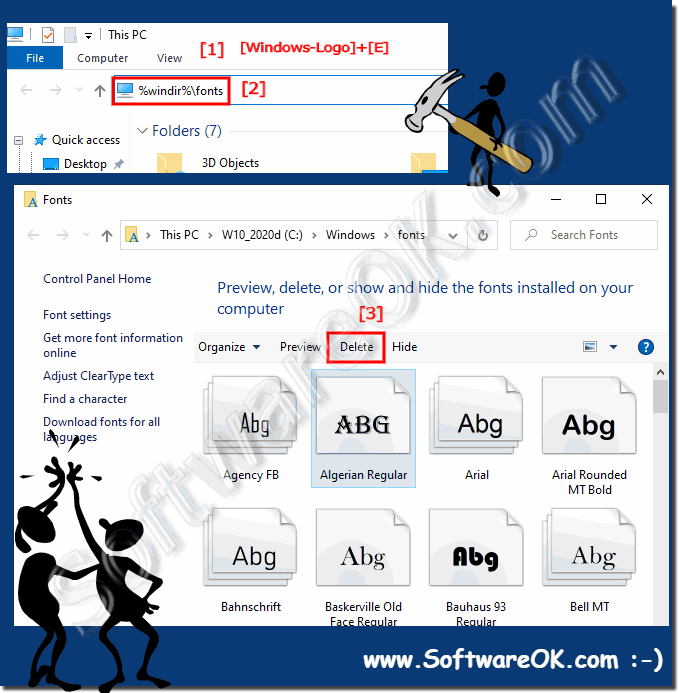 FAQ 193: Updated on: September 7th 2017 21:55