The solution to reset Windows 10 update problem by a reset of the Windows 10!
The reset(s) of the Windows-10 PC are quite fast , it is not only possible in the Pro version, a backup of the personal data is obligatory. If it does not work, you have no more data, if you decide to 
do a clean reinstallation of Windows 10
.  Which is sometimes not so bad. 
It is also helpful to make provision as described here:
►
Create a recovery drive for Windows-10 (boot disk, boot CD)
!
Content:
1.)
... OK. the start of resetting the Windows 10 PCs!
2.)
... What should I consider when Windows-10 reset?
1.) OK. the start of resetting the Windows 10 PCs!
Windows Logo + I
and just enter
reset
in the search field and
Reset this PC
(
... see Image-1
)
(Image-1) Reset Windows 10 PC!


(Image-2) Reset Windows 10!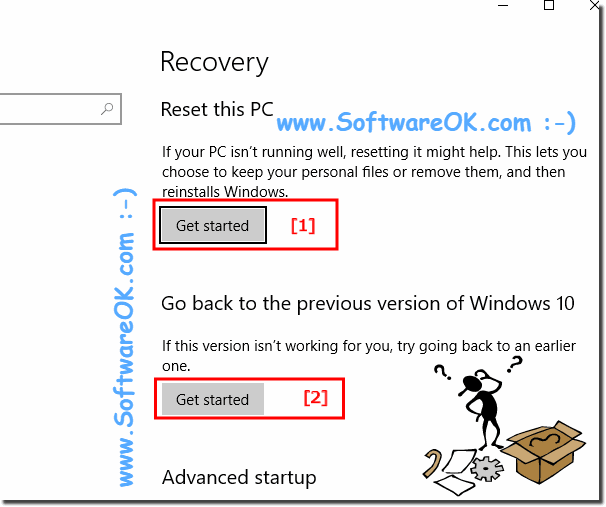 Now choose whether to keep your own files, the rest is self-explanatory. If all goes well, you need to re-install the autoupdates, 6-10 Gigabit download, so the Windows 10 PC is usually up to date after 24-48 hours. 
Do not panic with larger Windows 10 Autoupdates, the servers are overloaded and it can take a while longer.   
(Image-3) when resetting Windows 10 keep your own files please!


2.) What should I consider when Windows-10 reset?
1. If you perform the Windows 10 Reset on Notebook, Table, Microsoft Surface, Surface Book, or Laptop, it should be operated in network mode. 
2. Eventually reset in the evening, as the car updates can be made afterwards. 
3. For desktop computers, be careful not to de-energize when resetting, which may be the case in places that often have power outages. 
4. Do not lose your nerve and do not kick your Windows 10 device. 
Good luck at resetting of Windows 10 PCs! 
(Image-4) Windows 10 is restored!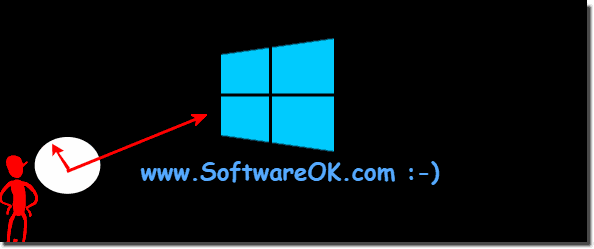 It may also be the solution to disable the real-time antivirus protection, but if Windows 10 restarts, it will be activated. 
Also, make sure your antivirus program is fully enabled once you have completed the installation of updates. 
Temporarily
disable your  
anti-virus programs or Defender
 .