The solution to disable or enable automatic wireless (WI-Fi) connections on Windows 10 / 11, the example is also for Windows 8.1 suitable.


If you don't want that the Window 10 / 11 PC automaticly connect to some of the WiFI networks, please disable this option in Windows 10 or 11.




1.) WiFi Enable / disable automatic connection!
If you want to change the WiFi settings click or tap:  
► Windows Logo ► Settings ► Network & Internet ► WiFi ► Manage Know Networks

OR:

1. simple run the command ms-settings:network-wifisettings 

2. Click on the Properties of the concerning WiFi network. 
(... see Image 1 Point 1 to 3)

and disable or enable connect automatically when in range 
(... see Image-2)
 



(Image-1) Disable Auto Connections to Wi-Fi on Windows 10!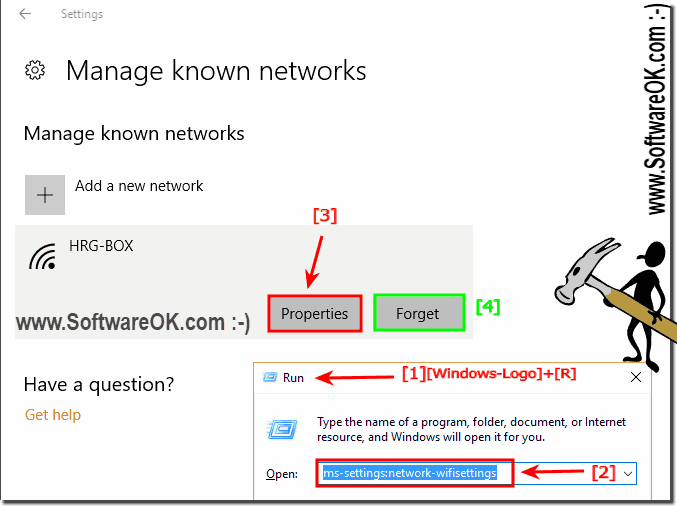 2.) Why the automatic connection under Windows 10 / 11!

If you did not turn off Auto Connect the first time you connected to a Wi-Fi network, Windows automatically connects your device to that network when it's within range of that network. You can disable automatic connection to a Wi-Fi network while Windows saves the password and you can connect manually. There are several ways to disable automatic connection to a Wi-Fi network in Windows 10, this is the simplest.




(Image-2) Disable automatically connections to WiFi on Windows-10 and 8.1!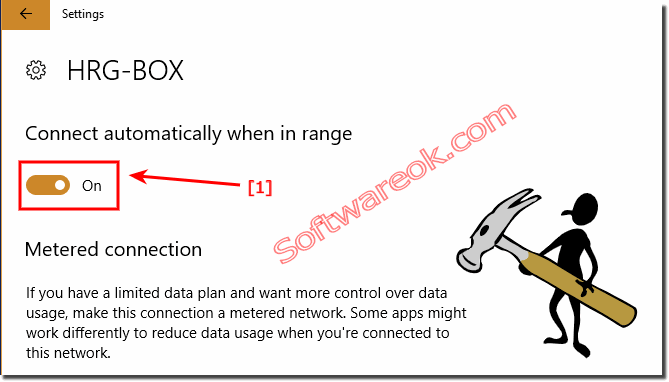 3.) WiFi is not displayed!
If the "Wi-Fi network" adapter does not exist at all , then as I said, the driver for Wi-Fi probably does not exist on your computer. Or it is installed, but it does not work properly.

Check in the Windows 10 Device Manager and see if there is a wireless adapter and if the driver works! Click on the Start menu with the right mouse button and select Options Device Manager! (... see Image-3 Point 1,2,3)

Tip: With some Windows-10 laptops or notebooks there is even a W-LAN switch on the side. You can also use this for a short-term deactivation of the W-LANs / WIFI under Windows-10! This is the so-called aircraft mode for mobile devices!

However, eg with Microsoft Surface PRO press the key combination Windows logo + A and Button Network, check if the airplane mode is activated under Windows-10! (... see Image-4)



(Image-3) Device Manager Wi-Fi Adapter in Windows 10!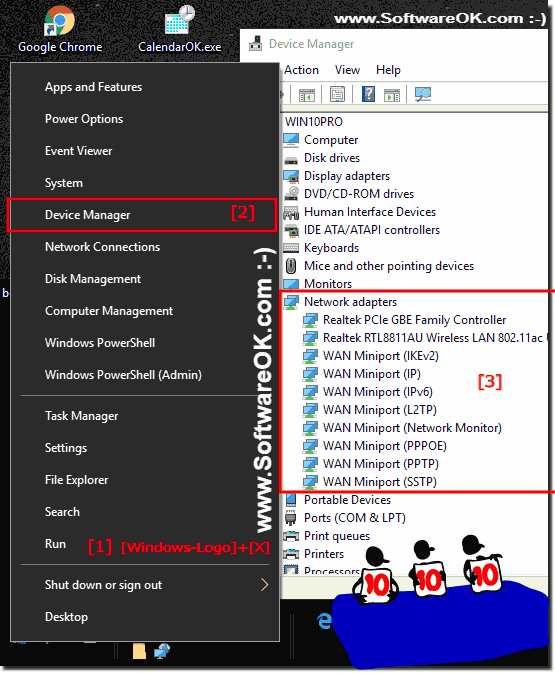 (Image-4) Disable Airplane Mode in Windows 10!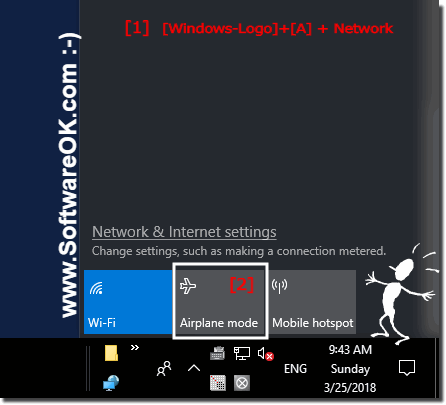 When this mode is enabled in the Windows 10 settings, all wireless modules are disabled. In laptops, this is usually Bluetooth and Wi-Fi. Just a mobile network, for example on a tablet. Since it is not difficult to guess from the name, it is mainly intended for flights. Well, it can still be needed on a laptop, but why on the PC! If you want to disable Wi-Fi, simply disable it in Settings or by clicking a separate button in the connection properties.

► All network adapters under Windows 10 (see, deactivate, activate)?



FAQ 196: Updated on: 25 August 2023 14:03