If you are looking for an external floppy disk drive with USB interface and with USB 1.1 / 2.0 / 3.0 for reading / writing 1.44 MB floppy drive!
Plug and play, compatible with Windows 10 / 7 /8 / 8.1. With different cases, high quality to simple plastic case, or hard plastic. Charged, or direct power supply through the USB port, no external power need!  
(Image-1) USB Floppy for Windows-10!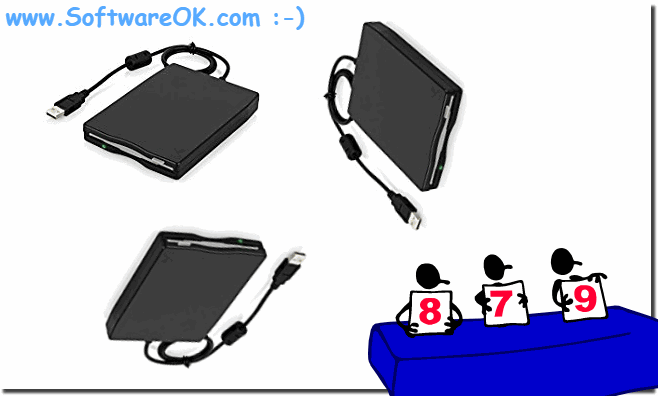 Info:

The elegant solution is not only written for Windows 10 to read an old 3.5-inch, 8-inch, 5.25-inch floppy disk with the help of a floppy emulator connected on the USB PC Port. You can use this example as a floppy emulator solution easily and without hesitation on older versions of Microsoft's Windows operating systems or use the floppy emulator, whether on a home Windows desktop computer, mobile on the tablet PC, Surface Pro / Go, or even use the floppy emulator as administrator in a server room on the MS Server operating system. Despite the lack of floppy drives that are no longer installed for reasons of cost in notebooks, laptops and PCs, it is not a problem to read old floppies.


FAQ 234: Updated on: 8 February 2019 19:16