If in Windows 10 / 11 files or folders are opened with the wrong program, app, or application, change the settings!


Content / Solution / Tips:




Anyone who found 

installed programs in Windows 11 / 10

 faces this problem. 

In this FAQ, you will learn how to assign individual files to a specific program and tips for, how to find the location or directory of the particular program. The examples Images here, have been created under Windows 10, but it can also be used as a solution for Windows Server 2016 and other MS OS! 
1.) Open the file assignment in Win-11 / 10!
Please start the Windows 10 / 11 File Explorer with the key combination [Windows-Logo] + [E] and mark the corresponding file. Right-click to open the context menu!



Select ► Open with ► "Select other app" 



(Image-1) In Windows 10, Open files with another program!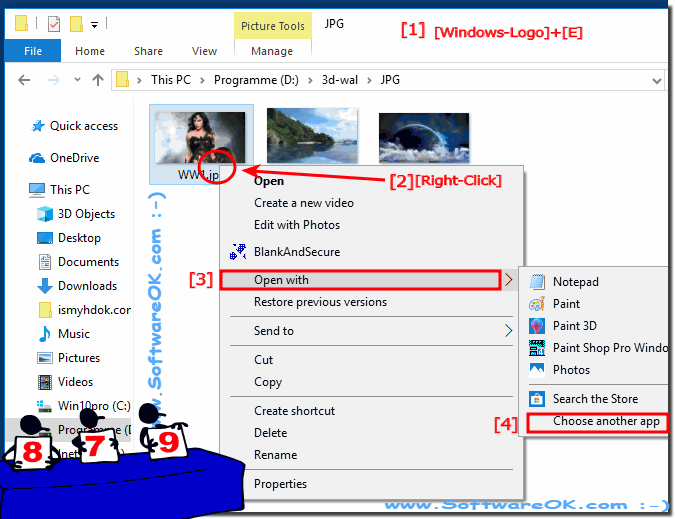 2.) Select another app or program on Windows 11 or 10!
If you have the file assignment open in Windows 10, it is quite easy to assign other programs to open the file type.



1. Select Default Program, or App for this file type

 

 




(Image-2) Assign file extension program under Windows 10!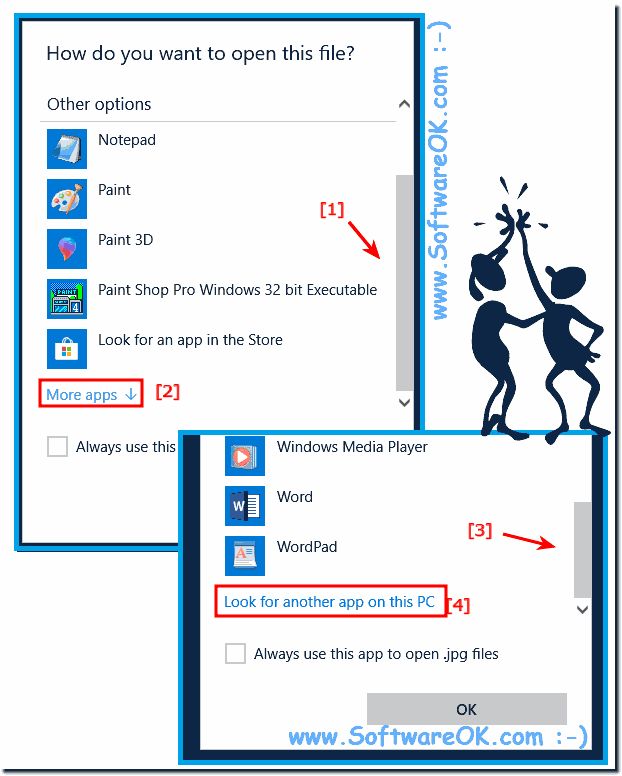 3.) Other ways of file allocation under Windows 10 / 11!
Info:
You can easily use this example / solution for Windows 11, 10 Home, Pro, Enterprise and even Server 2016. Whether it's a Windows desktop, tablet, Surface Pro / Go, or even a server operating system. It has been tested on all and successfully
verified
.
It is sometimes necessary to use this simple and effective way, to get in touch with the benefits of Windows 11 and 10 OS.
FAQ 241: Updated on: 25 August 2023 14:32