Receiving or sending parcels with the DHL Packstation is becoming more and more popular, understandably, because it is also convenient!


Everyone who sends packages or parcels knows DHL, but if you are at work during the day, you can hardly accept parcels, especially if you do not want to entrust your parcel to your neighbor or if nobody else can accept the parcels, then you should try the DHL Packstation. The machines are well distributed and basically work like a post box for parcels. The advantage is that they are accessible 24/7!

Content:





Usually there are no problems with the practical DHL Packstation, and if the exceptional case arises, simply use the friendly  DHL hotline  :  0228-4333112  Monday to Sunday from 7 a.m. to 8 p.m., also on public holidays.


1.) Find the packing station quickly!
You can quickly find out whether there is a Packstation in your area; the useful Packstation Finder Tool from DHL is ideal for this. Simply enter your postcode on the page and you will be shown all available Packstations in your area. 



1. Enter the address in the browser of your choice

2. Enter the zip code

3. DHL Packstations are displayed

( ... see Image-1 Point 1 to 4 )

In large cities, the Packstation density is greater. The great thing is that the packing station load is displayed !
 



(Image-1) Parcel receipt or parcel dispatch with the DHL Packstation, no problem at all!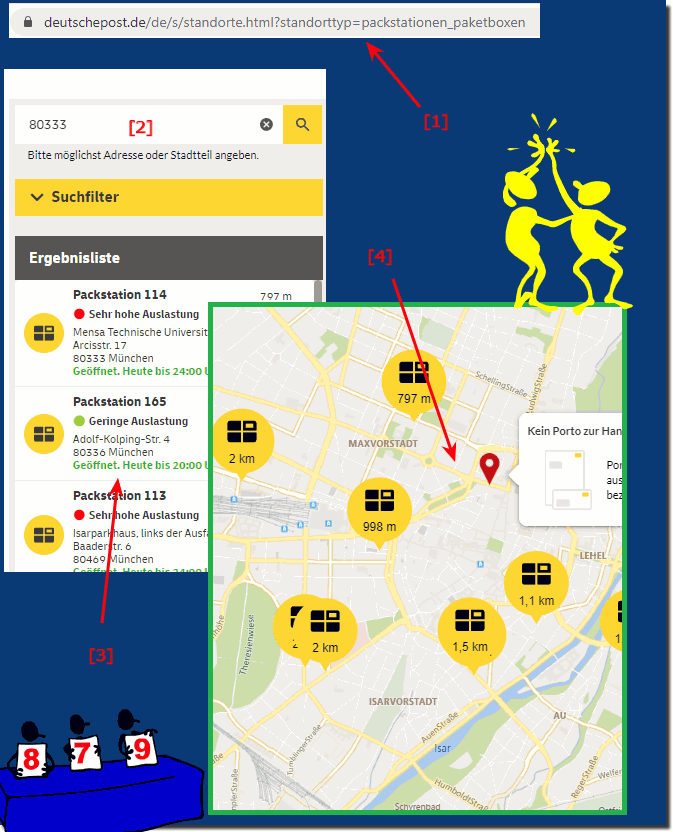 2.) Register for the Packstation!
Registering for the Packstation functions is just as easy as finding the Packstation in order to use it correctly!

This is very easy to do on the DHL website at www.dhl.de/anmelden .

After a few days you will receive everything you need by post!


1. Enter the address in the browser of your choice

2. click  on "Not yet registered"

3. and register for the DHL Packstation 


The nice thing is, after successful Packstation registration, you can send and receive packages at any Packstation in Germany. 




(Image-2) Register DHL Packstation!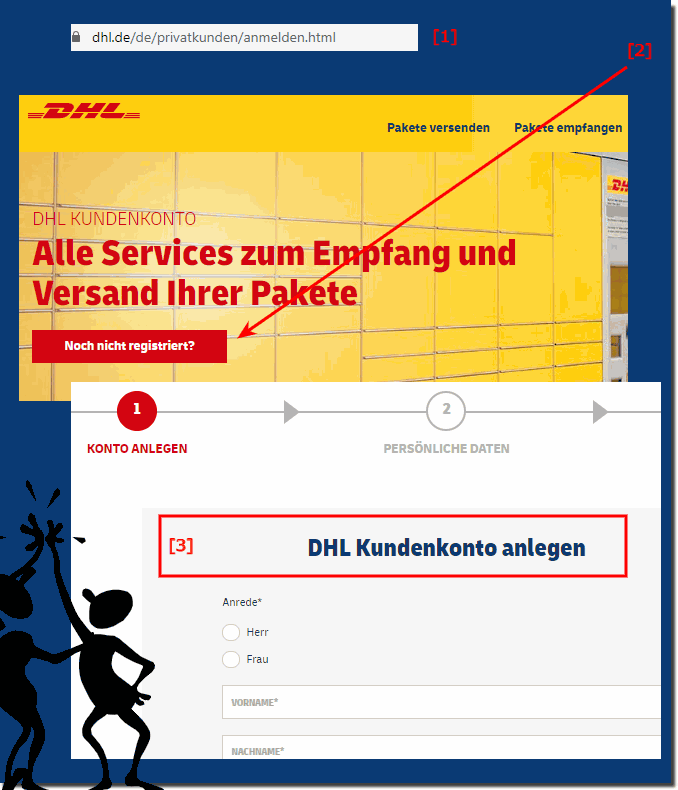 3.) Can I send without registering?
Yes, even without registration it is possible to send small parcels and parcels and especially returns via the Packstation, but it must be prepaid and provided with a barcode (no stamps), then you can use the Packstation without prior registration.
FAQ 88: Updated on: 7 December 2020 20:40