The rounded window corners under Windows 11 are visually very pleasant and give the Microsoft operating system a good overall picture!




 

Content:



1.) The missing rounded window corners!
If the rounded corners of the window are not displayed under Windows 11, it is due to the not recognized graphics card!

If the graphics card was not recognized, simply go to the manufacturer's website and download and install the current Windows 11/10 graphics card driver, some graphics card drivers require 

a restart of Windows 11

!

 
Download drivers: ►  ... AMD drivers , ►  ... NVIDIA drivers ,  ... Intel drivers   

Or: ► Open the Windows 11 device manager and update the driver!



(Image-2) The rounded window corners in Windows 11!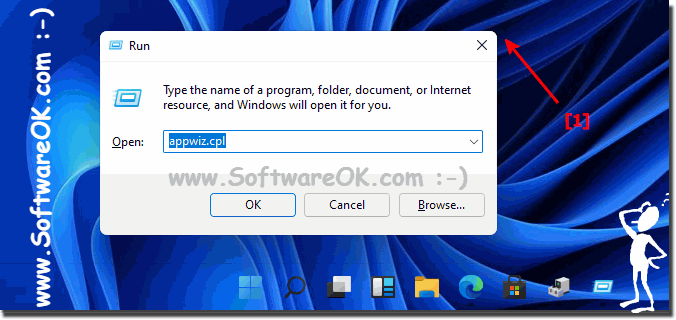 2.) Further tips for display under Windows 11!




The rounded window corners are just the icing on the cake in the new Windows 11. If they are displayed incorrectly or in an unadapted display that you are not used to, it will not be pleasant to work under Windows 11. There are also other ways to change/customize Windows 11, which you can find here further tips on this topic that may help you more or less.






The specific issue with Windows 11 where rounded corners of windows are not displayed correctly. This can have various causes, e.g. E.g. driver problems, settings or possibly software conflicts.

 

There are several reasons why the rounded window corners are not appearing in Windows 11. Here are some possible causes and solutions:







Further tips if rounded corners of windows are not displayed correctly under Windows 11!

 

The app is not optimized for Windows 11. Windows 11 only supports rounded window corners for apps that are optimized for the operating system. If an app is not optimized for Windows 11, its windows will appear with sharp corners.

In some cases, a bug in an app can cause the windows to appear with sharp corners. If you're using an app with rounded corners that suddenly appears with sharp corners, try restarting the app. If the problem persists, you can try updating or uninstalling the app and reinstalling it.

Or the app is open in full screen mode. When an app is open in full screen mode, its windows appear with sharp corners. If you want to restore the rounded corners, close the app and then open it in windowed mode.




If you still have problems with rounded window corners after trying these solutions, you can try updating the operating system. Microsoft regularly releases updates for Windows 11 that contain bug fixes and performance improvements.





FAQ 19: Updated on: 13 October 2023 16:22