Whoever wants
to see the weather on the Windows 11 taskbar

can quickly enable or disable it, Weather is a nice widget on MS Windows OS!

Contents:



1.) Weather in the Windows 11 taskbar!

Simply activate the widgets on Windows 11 and the weather will appear in the taskbar at the bottom left 



1. Open as always ► the Windows settings ( Windows + i )

 

2. Type "taskbar"

 

3. Highlight Taskbar Settings 

 

4. And simply disable or enable Windows 11 widgets

(... see Image-1 Point 1 to 5) 




(Image-1) Weather on Windows 11 taskbar?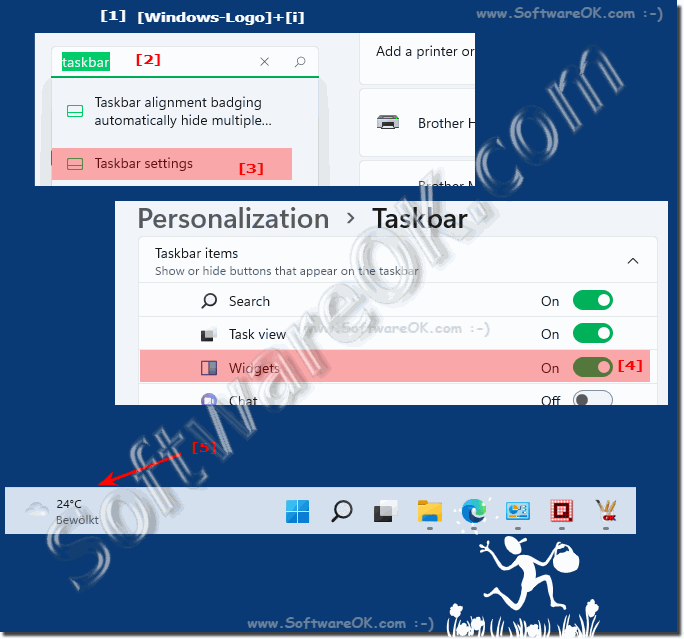 2.) More tips on the taskbar and Co. on Windows 11! 
The Windows taskbar is the sticking point in Windows 11, many users say it is sufficient, others in turn miss many old functions that they have come to appreciate. Here is a tip or two to make things better!  







FAQ 227: Updated on: 16 September 2023 11:20