How do I hide recently used files, folders, apps, ... in the start menu of MS Windows 11 OS!
Private matters are very important to some Windows users, which is understandable, so you want to avoid unnecessary traces under MS Windows 11!   
Content:
1.) Recently opened items in Start off / on!

2. For example in the start menu on the gear symbol
(or you can press Windows + i on your keyboard)


3. In the start settings, set the switch
"Show recently opened items in start, jump lists and file explorer" to "Off" .

(... see Image-1 Point 1 to 7)

See also: ►  The rounded window corners are not displayed in Windows 11!



(Image-1) Files, folders, apps, recently used in the Windows 11 start menu!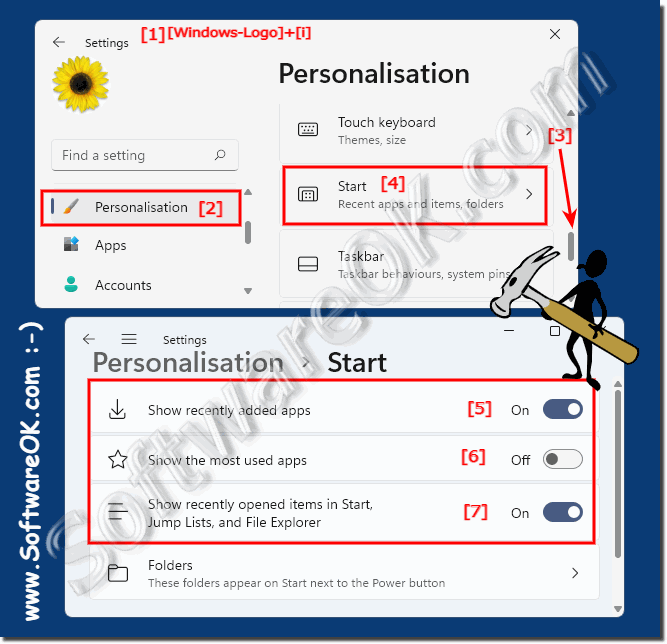 In Windows 11, when you click the Start menu, it defaults to the Recommended section, which contains a list of files and folders you've recently opened. How to turn that off.



2.) More personal tips and ... on Windows 11!
Personal data is not only important on laptops, notebooks, ..., but on all Microsoft Windows desktop and server operating systems, so it is all the more important to keep an eye on it. Here you will find further links and tips on the subject of private life that can help you!






FAQ 25: Updated on: 26 August 2023 06:34