Change Desktop Windows Metrics and Border Width is simple in old Windows 7, no more in Windows 10 and 8, 8.1!


For example the Windows Metrics in old Windows 7 you could access it through Advanced Appearance Settings in the Appearance and the Window Color panel. You can use this tool, in old Windows 7 and earlier, you can here customize and / or change the width of icon / symbol spacing, windows borders and other system  settings. To change the size of the borders of windows without editing the registry for Windows 10 and 8.1, you should download the Window Borders application for Windows 8.

Content:




1.) Start Window Color - Advanced appearance!
Open Personalization (... see Image-1)  over Window Color Window Color - Advanced appearance




(Image-1) Windows 7 Border Size!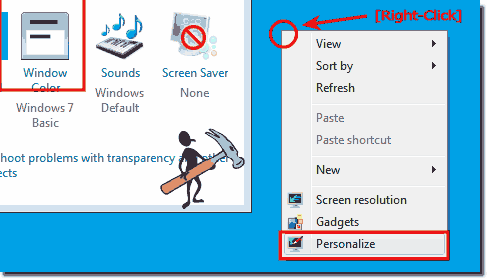 2.) Configure the appearance of the window border in Windows 7!
there is an option called ► Border Padding.  You can set it to from 0 and get a 1px border!  





(Image-2) Windows Border Padding in Windows 7!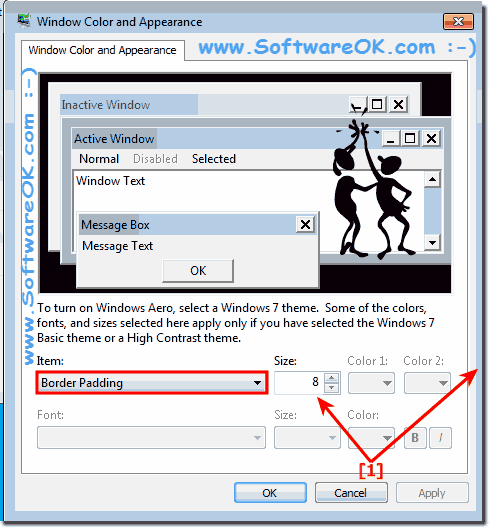 3.) Configure the font Size and other Settings!
You can change / customize: 


3D Objects, Active Title Bar, Active Window Border, Application Background, Border Padding, Caption Buttons, Desktop, Disabled Item, Hyperlink, Icon, Icon Spacing (Horizontal), Icon Spacing (Vertical), Inactive Title Bar
Inactive Window Border, Menu, Message Box Palette Title, Scrollbar, Selected Items, ToolTip, Window
(Image-3) Change Windows Font Size!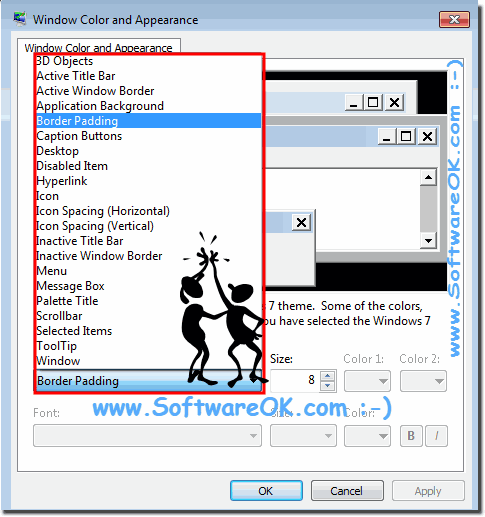 FAQ 118: Updated on: 21 July 2020 05:13