It is quite simply in Windows-8,8.1 and 10 to find a program folder or directory and open it!
To open the certain program folder, -path press the [Windows] key then you simply tap the program name--for this example "internet" for Internet Explorer (see Image-1 Arrow-1).

Then click on the Program with the right mouse button (see Image-1 Arrow-2), at the bottom of the Windows-8 search will displays a selection. Now you just click on "open location" (... see Image-1 Arrow-3)
The result: (... see Image-2)

See also:
... Windows 8 desktop shortcut for programs
... open in Win-8 the program path when the program run.
... (x86) Programs in Win-8!

Image-1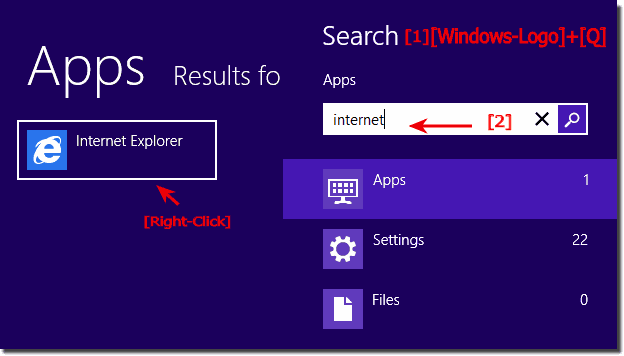 In Windows 8 I will find the program folder and open him!



If there is a program such as to link to the Internet Explorer 10.0. Click with the right mouse button on the "program shortcut" and the command "open file location" (... see Image-2 Arrow-1)

Image-2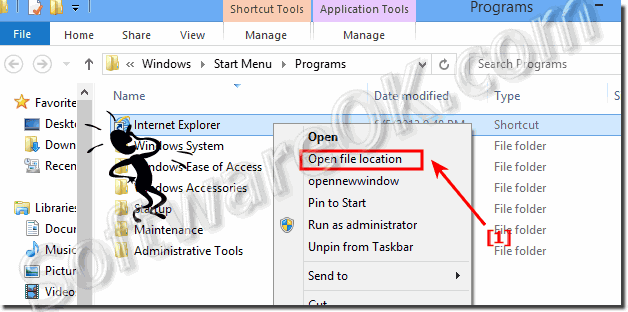 Open the program location in Windows-8 example IE10.0

FAQ 96: Updated on: April 26th 2015 20:51