Need to log in with no keyboard, the solution is very easy in MS Windows 10, 8.1, 7 ... not only on Tablet PCs and Desktop Computers and MS Surface!


Content:




1.) The solution log in with no keyboard in Windows 7
Please see the screenshots (1 & 2) for login without the keyboard, via virtual keyboard, it is very easy to log in without a keyboard under windows 7 and other!




Instead of relying on the physical keyboard to type and enter data, you can use the Windows-7 On-Screen Keyboard. On-Screen Keyboard displays a visual keyboard in Windows 7 with all the standard keys. You can select keys using the mouse or another pointing device, or you can use a single key or group of keys to cycle through the keys on the Windows-7 screen.

(Image-2) Windows Seven login without keyboard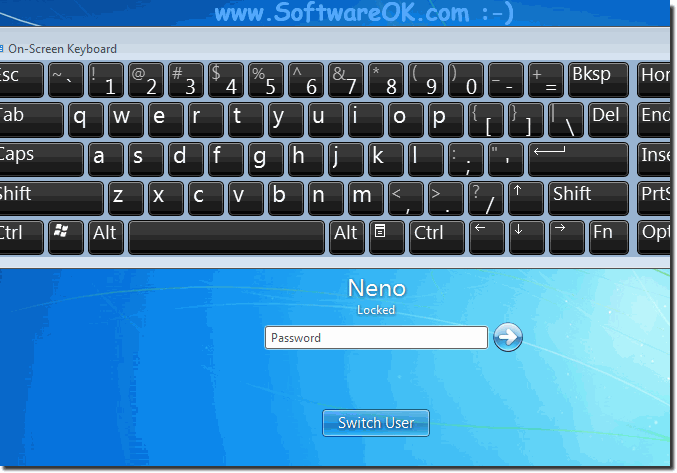 Buttons ergo Keys in other layouts may not match exactly the keys on a US keyboard. For keyboard shortcuts in which you press two or more keys at the same time, the keys you want to press are separated by a plus sign. For keyboard shortcuts where you press a key immediately followed by another key!
2.) The solution log in with no keyboard Windows 10, 8.1

1. In Windows Login Screen

2. Click in Right Bottom Corner "Easy of access"

3. Select "On-Screen Keyboard"

4. And Login via  "On-Screen Keyboard"

(... see Image-3 Point 1 to 3)



(Image-3) On screen keyboard at logon Windows 10 log in without keyboard!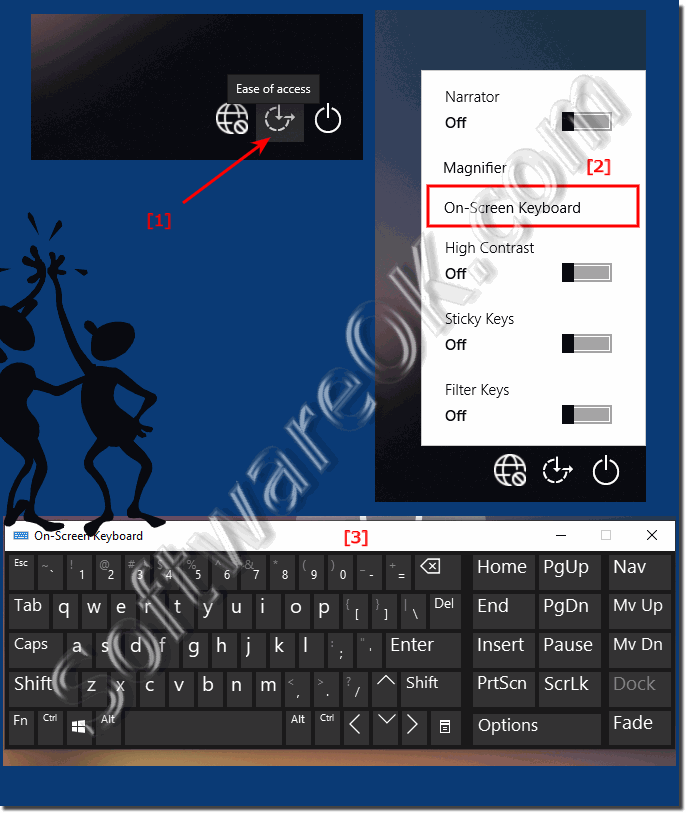 FAQ 22: Updated on: 2 June 2022 19:45