Activating and deactivating or switching on Windows 7 Aero is quite easy: Unlike Windows 10 which has no Aero, you can adjust / activate it in Windows 7!






Enabling, Disabling or turning on Windows 7 Aero Glass Effect in is quite simple: With a right click on the Windows-7 Desktop
open the "context menu" (Image-1).

In the context menu select "Personalize" (Image-1)

Then you can see the "Personalize-Window" (Image-2) on your Windows-7 Desktop, to select one of the Aero-Themes.

That's it!

To disable (deactivate) the Aero in Win-7, please select "Windows-Classic" or "Windows-Basis" Theme.

(Image-2) Windows-7 Aero theme on your Win-7 computer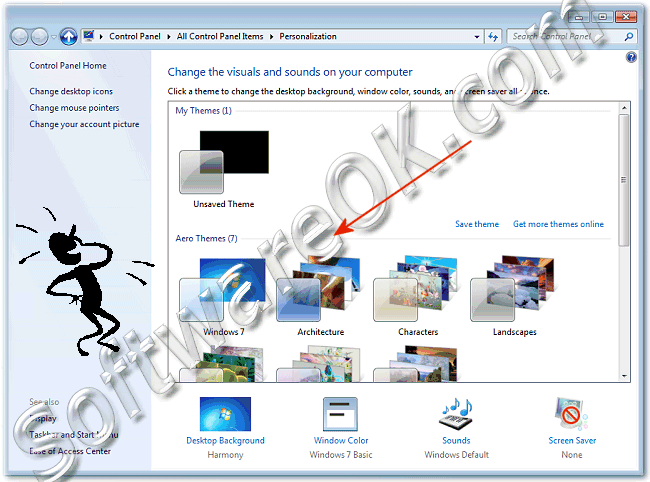 Info:
A theme is a combination of pictures, colors, and sounds on your computer. It includes a desktop background, a screen saver, a window border color, and a sound scheme. Some themes might also include desktop icons and mouse pointers.

Windows comes with several themes. You can choose an Aero theme to personalize your computer, the Windows 7 Basic theme if your computer is performing slowly, or a High Contrast theme to make the items on your screen easier to see.
FAQ 42: Updated on: 2 June 2022 19:39