For Windows 8 and Windows 8.1 is Oracle VM VirtualBox a great software! Use the portable version of Virtual-Box for install.


Download here: ... portable version on vbox.me or from directly download at Oracle ... VM VirtualBox!

On newest version, no more problems with VHDs, only the Guest-Additions doesn't works on Windows 8.1. But this is not a big problem.

In older versions comes up an error message when installing Windows 8 or 8.1 in the virtual environment, because the following SET options have incorrect settings:

Set the video memory from 16 MB to 64 MB
Set the memory (RAM) to 1024 MB
Use hard drive
VDI and not VHD.
And the operating system version: "Other Windows"!
PS: With VHD, it was always at 96% or 97% error and "Error code: 0x8007045D". The hard disk should be best set to 60 GB. 




(Image-1) Windows-8 and 8.1 on Oracle VM VirtualBox!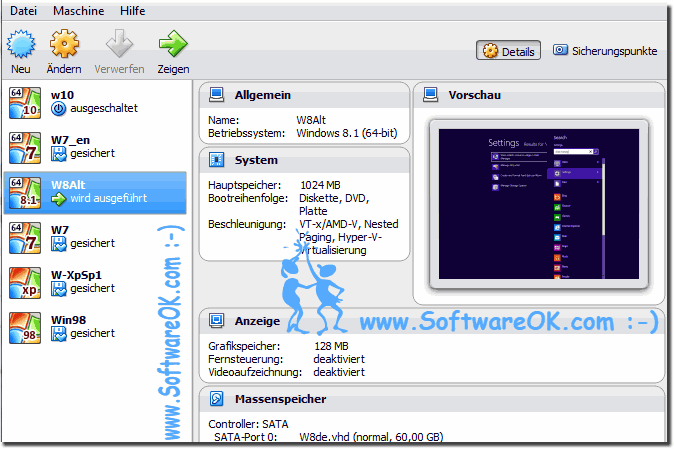 FAQ 11: Updated on: 16 May 2018 13:41