The solution is simple to delete a locked or used VHD in Windows 8.1 or 10!


If you have clicked a VHD file in Explorer (double-click), this action will directly mount the VHDs as a virtual disk! The VHD is in use by the operating system as a mounted drive!

If the VHD in Windows 8.1/8 is mounted, the VHD cannot be deleted too! (see image 1 arrow 1...)





(Image-1) Can not delete a VHD file in Windows!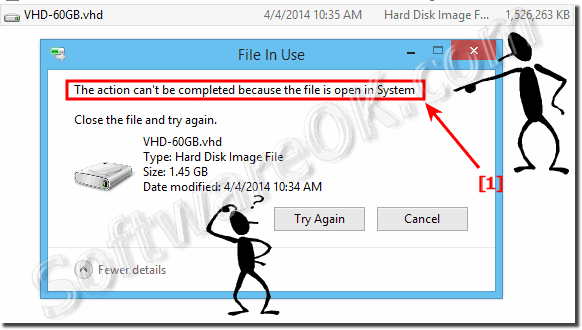 FAQ 209: Updated on: 21 July 2019 06:35