Eject the VHD over the MS Explorer in Windows 8.1 or 10 is straightforward, the process is the same like for a USB flash drive, or DVD, or CD!


Please start the the MS Explorer, the fastest way is with the keyboard shortcut [Windows logo] + [E], then select the virtual disk!

By a mouse right click on the mounted VHD in Windows 8, a selection menu will appear, here select eject!
(... see Image-1 Arrow-1)

If you do not see the virtual hard disk, E.g. because you have very many other drives, you can also:
... unmount (eject) the VHD over the disk management in Windows 8.1!

You see, you do not have to use external tools like for example ... OpenCloseDriveEject! 



(Image-1) Eject mounted VHD via MS-Explorer in Windows 8.1!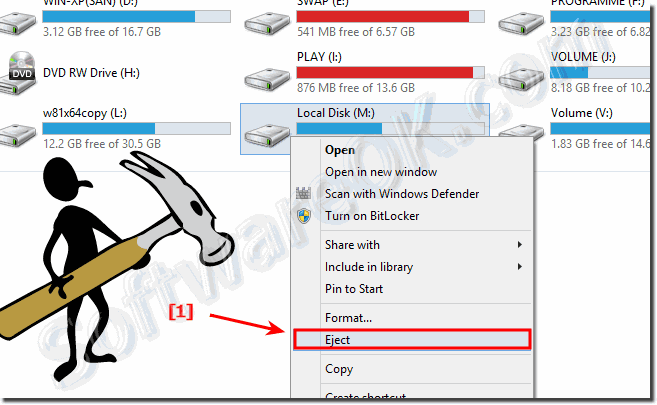 FAQ 210: Updated on: 10 August 2019 09:58