While programs running in Windows 8,8.1 and Win 10, it is easy to open the program path via Win-8/10 Task Manager!


Please press the key combination [CTRL+ Shift + Esc] to open the Windows 8 Task Manager!

Click in the Windows 8 Task Manager (right-click) on the appropriate program eg "Internet Explorer",  then just "Open file location" (... see Image-1 Arrow-1)



Image-1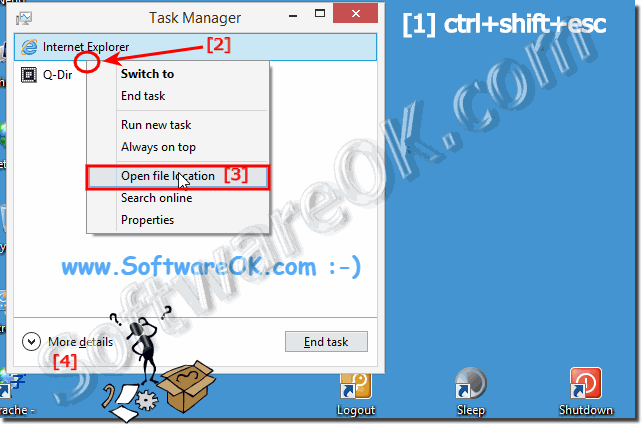 Open in Windows 8 / 10 the program path through the task manager for running programs!

FAQ 97: Updated on: June 24th 2015 13:53