You can reset the search indexing on all Windows 10, 11, ... etc. desktop operating systems at any time! 


Warning: The search index used in Windows File Explorer is then completely recreated! Administrator rights are required for this. 

Contents:
1.) Resetting search indexing!
2. In the dialog box, click   Advanced Options

3. Then click the Index Settings tab ,

4. then click Rebuild . 
(Image-1) Reset search indexing on all MS Windows OS!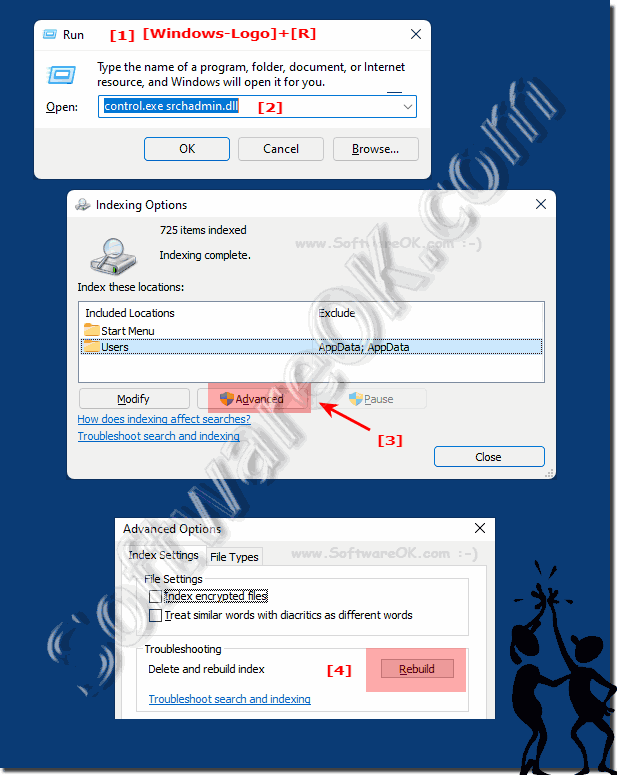 2.) Why reset the indexing?
The search index rarely breaks as a rule, but if it doesn't find a file that you know for a fact is in the indexed area, rebuilding the index may fix the problem. Rebuilding the index can take some time. With SSD hard drives, however, it is faster. 
3.) More tips on search, indexing and Co. on MS Windows OS!
FAQ 6: Updated on: 5 July 2022 09:52