The solution to completely switch off for grouping in Explorer list views in Quad Explorer!
Simply disabling the grouping in the Explorer list views is a permanent, completely disabled grouping in Explorer.
In the main menu: 
Extras ► List view ► Deactivate ► Grouping 
PS: I'm working on this grouping problem!
The example is a statement for completely disabling the grouping in Explorer list views and was not written for Windows 10 only.
You can use this example as a solution for completely disabling grouping in Explorer list views, even on other Microsoft Windows operating systems, whether you are working on a German domestic Windows desktop computer, or mobile on tablet PCs abroad, Surface Pro / Go.
It's also different than the "grouping off temporarily" feature.

(Image-1) Complete switch off for Grouping in Explorer List Views!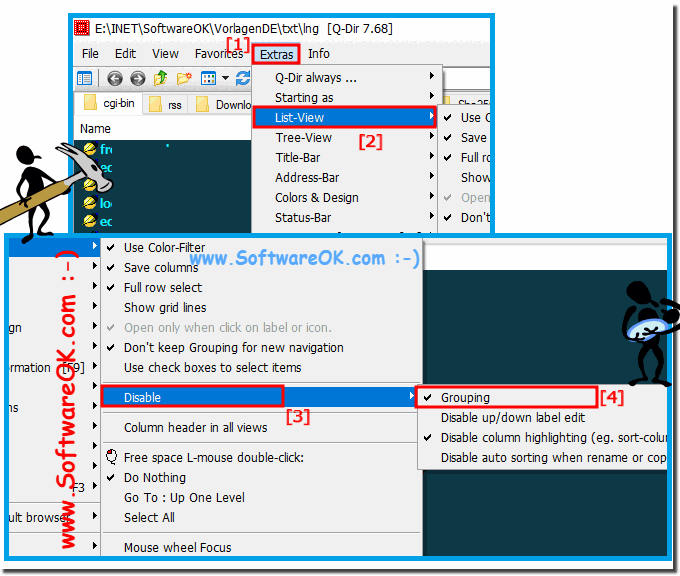 Info:
The complete deactivation of the grouping in Explorer has been tested and has been successfully 
verified .
Under the new MS Windows operating system and under the following operating systems: Windows 11, 10 Pro, Enterprise, Home, Windows 8.1, Windows 8, Windows-Server 2019, 2016, 2012. 
Despite the problems with the complete deactivation of the grouping.
What can I do if I still have issues with completely disabling the grouping?
This is a frequently asked question.
Restart
the Windows operating system,  
perform a correct Windows restart
!