The File Unlocker is a tool which has the ability to unlock and delete a file, in the
More ThisIsMyFile

option, you can delete complete directories with subdirectories.



Here it is quite possible to delete the

complete operating system

. Especially with the

Rebot & Delete

option.


For this very dangerous case! Please confirm the expert clause: I am an expert and I know what I am doing!

Warning! Inexperienced users should contact a professional for assistance.

 

See also ► ... reboot and Delete without query, what does The File Unlocker then?

Please always use ... the latest version of ThisIsMyFile  



(Image-1) Unlock Files as an expert in Windows 10, 8.1!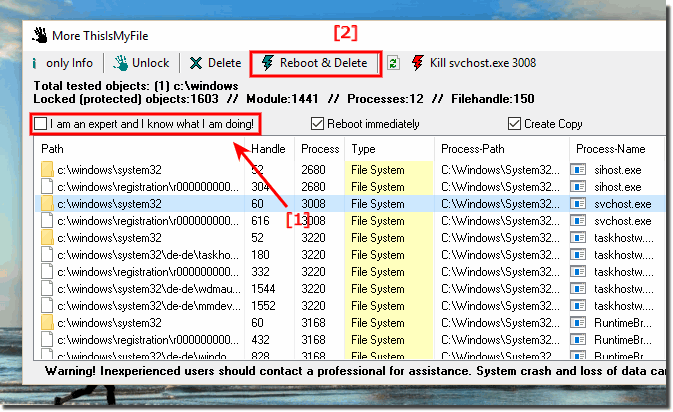 FAQ 4: Updated on: 1 February 2018 23:53