It is easy to use only the external monitor on the Surface Pro, or laptop under Windows 10 and 11!
Content:
1.) Only use the external monitor!
Please press the key combination Windows Logo + P and activate only on the
external monitor
. D
o not worry, when disconnecting from the second monitor / screen, the main screen on the laptop, or Surface re-enabled and you can continue to work normally! 


You can
improve the desktop and place the second monitor correctly under Windows 10
, which can make a more productive work!


(Image-1) Use only the external monitor on the Surface Pro or laptop at Windows 10!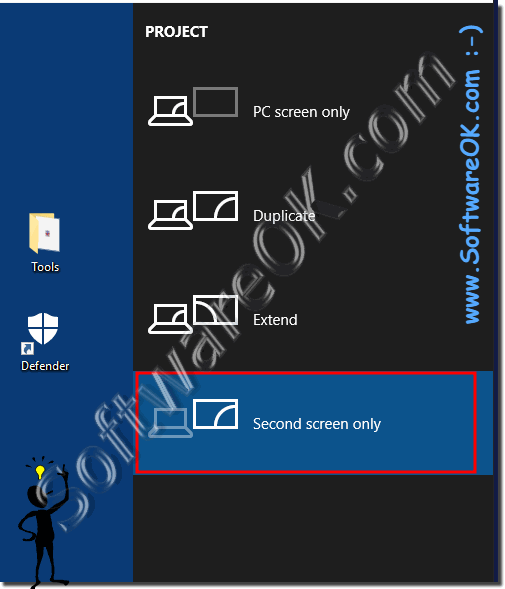 2.) More tips for monitor and Co. on MS Windows!

Info:
Whether you're a web developer, programmer, data processor, or PC gamer, a multi-monitor system not only looks good, it can also greatly improve your productivity when working with multiple applications.
However, multi-monitor operation only makes sense if you configure it correctly.
If you expand your desktop to two screens, a monitor acts as the primary screen that displays windows and desktop shortcuts.
Setting the external monitor as the main display overwrites the built-in screen, which is initially set as the primary screen.