The solution
Quick Rotate Desktop

via Keyboard Shortcut on Windows 10 and 8.1 and MS Server OS!




It may have happened during such an action or maybe you just pressed the wrong button, but now

the screen of your laptop

, notebook or on the MS Surface is rotated or displayed in portrait format even though your screen is in landscape format. Here it is difficult to read the text or to

control the mouse properly

!
Simply flip the Windows 10 screen with a short key combination!
1. Press CTRL + ALT + up arrow and your Windows desktop is in landscape mode
2. CTRL + ALT + left or right arrow, down or up and test all directions!
Arrow keys on Windows can be practical, and you don't need external automation programs!
See also: ►► 
Only use the external monitor on the Surface Pro or laptop
!
(Image-1) How to rotate / flip the screen on Windows 10!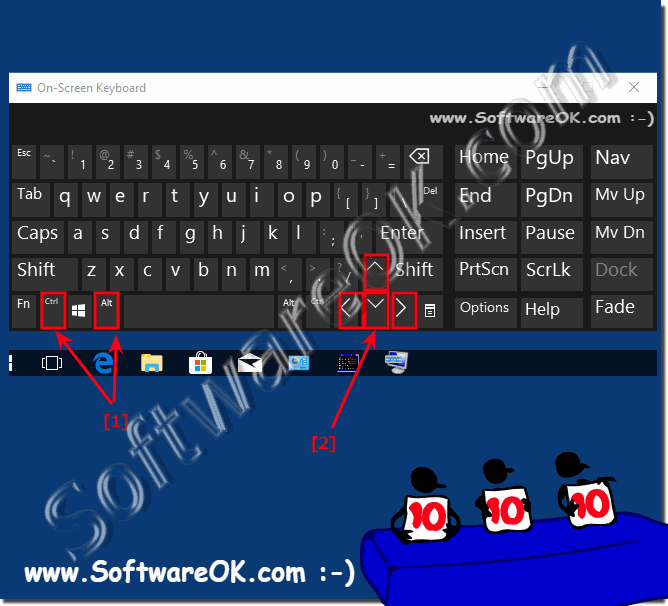 Fortunately, there are several ways to rotate the screen in Windows 10. These methods work on Windows 7, 8, and 10, to how to flip the screen on Windows 10!