If you are not sure man, remove the entire traces on the hard drive on Windows 11, 10, ... or MS Server OS!


Overwriting the free area on the random number

hard disk removes

the default erasure marks  from the hard disk. 

Please download the current and free version of "Safe Delete Tool"

Click on

"Overwrite

Free Area with Random

Numbers"

 



Now all traces of unsavely deleted files will be removed on the complete hard disk.






(Image-1) find not safely deleted files and then delete them safely!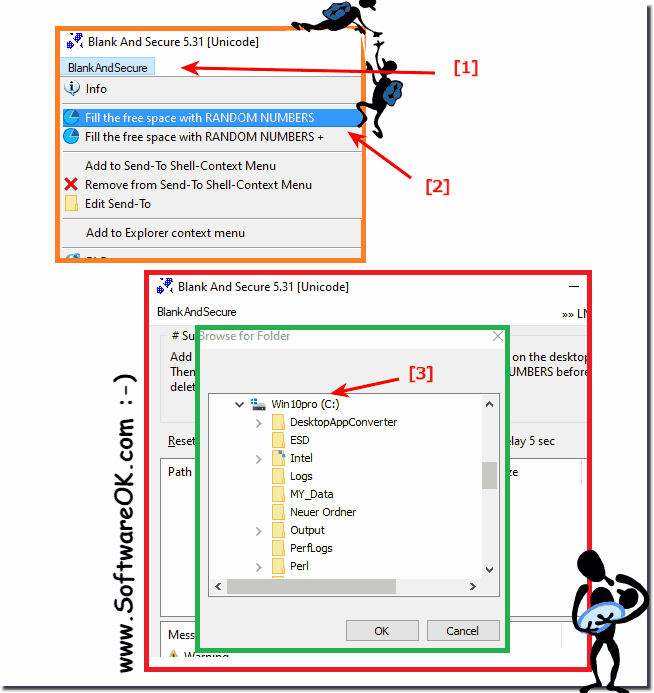 Info:
It really makes sense to find these files that are not securely deleted and then delete them safely.
It is a simple yet effective sprue-blur tool that has been tested and successfully verified at all
.
As you can see above in Windows 10 shot screenshot, it is easy to later disguise delete tracks on the hard drive, so that the data protection is guaranteed no matter whether it is a Windows desktop, tablet, Surface Pro / Go, or even a server operating system ,


FAQ 7: Updated on: 29 May 2022 13:00