Also in Windows 11 the folder options in the file explorer are an important point of the MS Windows operating system! 
Content:
Folders are important for organizing and storing files. Most Windows users are expected to know how to access folders and open the folder option. In order not to have to repeatedly search for documents on your computer in the search folder or to switch to third-party software such as
Quad Explorer
!
1.) Quickly find the folder options and create shortcut on the desktop!
1. Please start ► 
Windows Control Panel
2. With F3 and the 
folder
 type
3. Via drag and drop just create a desktop shortcut
(
... see Image-1 Point 1 to 3
)
(Image-1) Windows 11 the folder options in the file explorer!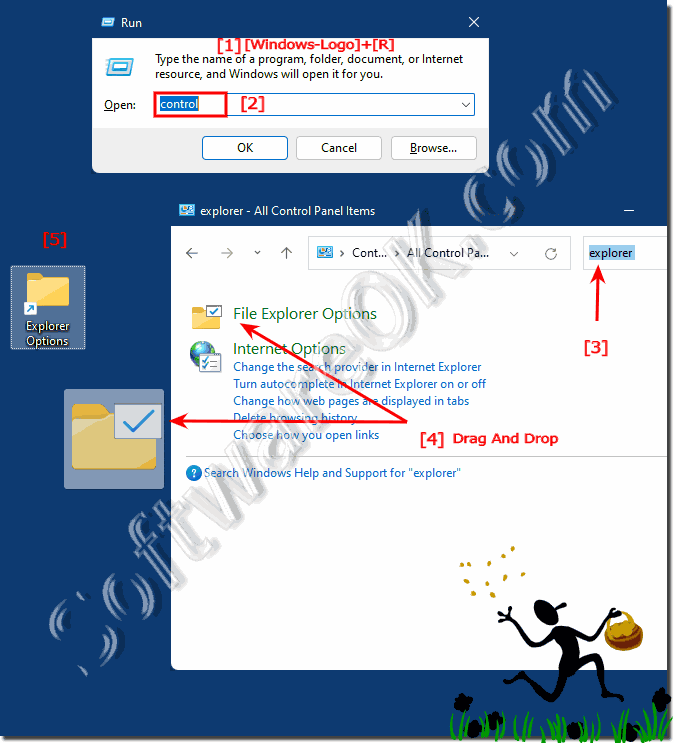 2.) Make the folder options available in Windows 11 Start!
1. Simply right-click on: ► 
Folder Options shortcut on the desktop!
2. And pin it to Windows 11 start
(Image-2) Windows 11 the folder options of the file explorer in Start!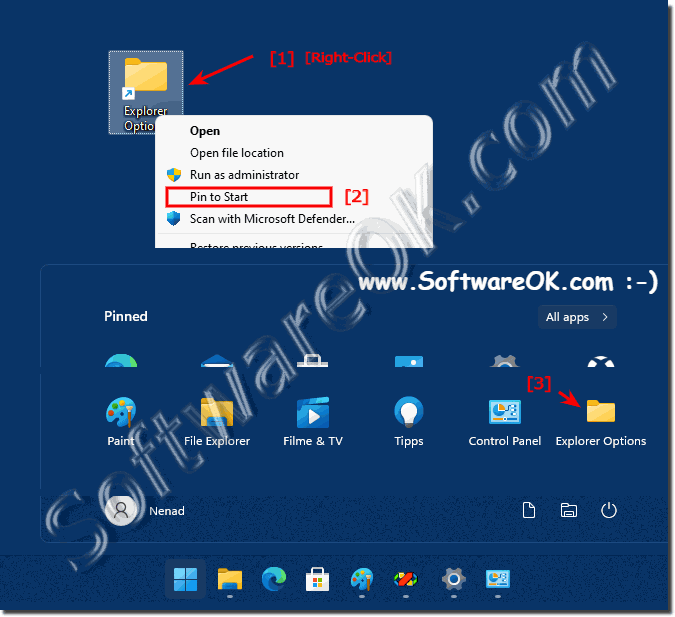 3.) How to open File Explorer Folder Options in MS Explorer on Windows 11!
1. Start the MS File Explorer Windows + E
2. [...]  Menu ► Options
3. End customize the Windows 11 File Explorer Options 
(Image-3) Windows 11 folder options in file explorer menu!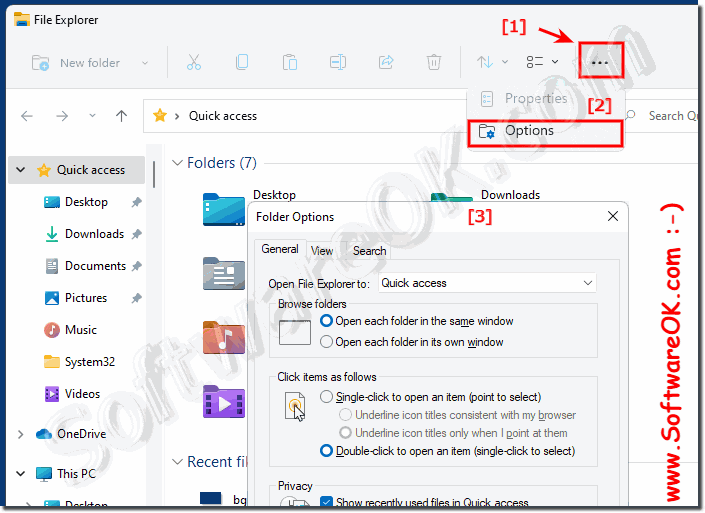 4.) Do the folder options in File Explorer matter?
Folder options are also important in Windows 11 to enable or disable the behavior of File Explorer or the display of specific directories. Some users don't even know these folder options for the file explorer, so of course they don't need it as much. However, a customized File Explorer under Windows 11 is more advantageous, especially if you know how it behaves and what should be displayed, for example, hidden files or file extensions and other setting options are possible here.
A well-adapted file explorer also brings advantages under Windows 11, here you will find more information and tips on file explorer under Windows 11, just click through to learn something new or kill time.