In Windows 11 there is still the classic user administration which can be found in the control panel! 
Content:
1.) The classic user administration!
1. As always, open the Control Panel (Windows + R  term control + Enter)
2. With the
[F3] key
and term:
"user" 
3. Now just click
"User Accouns"
(Image-1) Classic user management in Windows 11?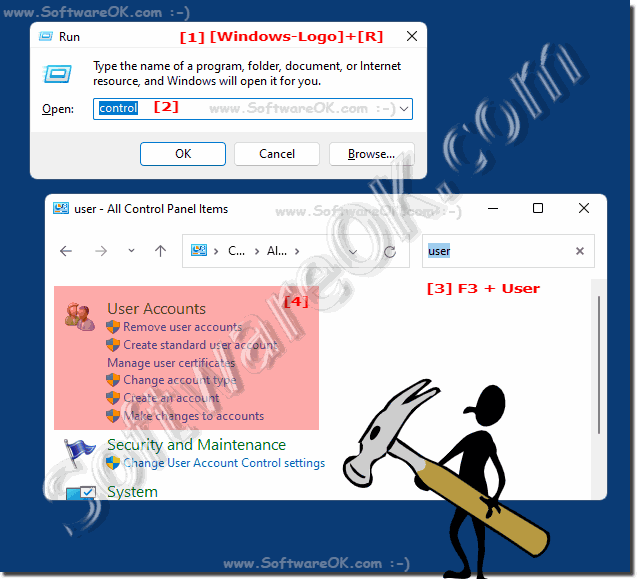 2.) More tips on users, administration, classic and Co.!