There is also a configurable timer function that allows you to specify when blocking will be disabled automatically!
(
... see Image-1
)
Likewise, the computer should shut down after the time or put into hibernation.
The Option key allows you to set a timer to start blocking when the program starts or when the system resumes from standby mode.
 No matter whether the configurable timer function is required on a Windows desktop PC, on the go on the tablet, Surface Pro / Go, or even on a server operating system - it can also be used easily on earlier versions of Microsoft's Windows operating systems.


(Image-1) A configurable timer function to shut down for Windows 10, 8.1!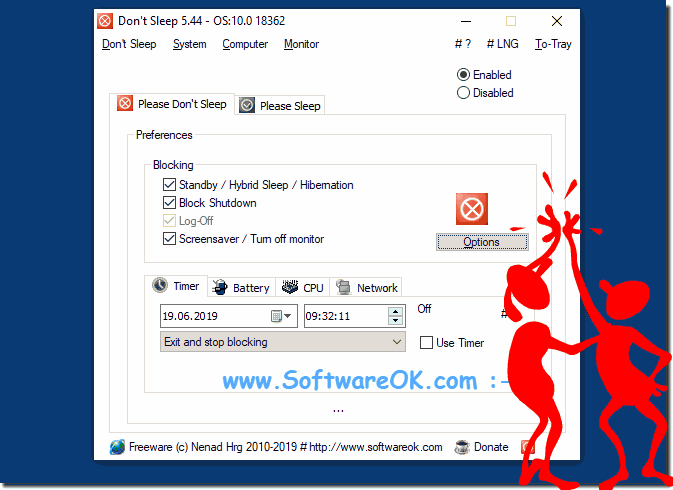 Info:
It really makes sense and beneficial to use this configurable timer function, it is a simple yet effective tool to use this improved configurable timer feature function, whether in the new MS Windows OS, or on any of the following operating systems: Windows 11, 10 Pro, Enterprise, Home, Windows 8.1, Windows 8, Windows-Server 2019, 2016, 2012, Windows 7 Basic, Professional, Starter, Ultimate it has been tested and successfully 
verified at all.