It's easy to put the new Windows 10/11 based on runtime behavior into sleep mode on all Windows PCs!
The elegant solution of automatic initiation from standby mode is not just written.
Everyone knows that there are several timers on Linux, Appel's Mac OS, or Google's Android that can automatically put the computer into standby mode at a certain time for better energy efficiency and environmental awareness.
As you can see, it is quite easy
to influence
the calculator in time-with
DontSleep
and put it in standby.
Also suitable for older versions of Microsoft's Windows operating systems, whether it's a Windows desktop, tablet, Surface Pro / Go, or even a server operating system.  

Please always use:  
the latest version of DontSleep under Windows
!
(Image-1) Auto initiation standby mode under Windows!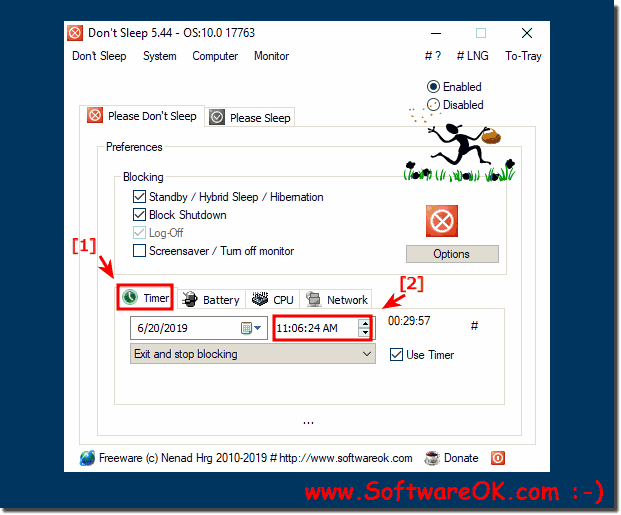 Footnote on Standby:
Scalability is a measure of how long a computer should not run futile, a service or an application that consumes high performance demands on the system, or even sends data should be truncated.
In terms of scalability, the existing one can reduce the overall load and increase the PC's performance by keeping the computer from running pointless. 
►► 
... The rule that prevents the computer from going into standby during a download?