It's just the simple function to turn off the PC when it's inactive for Windows 11, 10, ... and MS Server OS!
Everyone knows the power
options on Windows 10
, but here you have another option / possibility to determine something that actually happens! The elegant solution is not only written for
Windows 10
, but also for current MS Windows Server operating systems!
With Please sleep in DontSleep! 
1. After 
downloading Don'tSleep
 start the program  
2. And set the appropriate options!
(
... see Image-1 Point 1 to 4
)
(Image-1) Simple function to switch off the PC when inactive!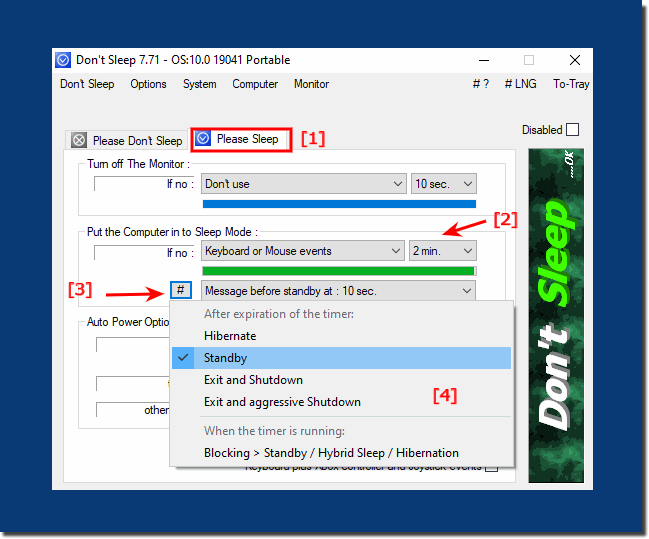 Info:
What can I do if I still have problems with "Switch off PC when inactive" is a frequently asked question. Restart the Windows operating system, please
perform a correct Windows restart
.