With one click on the picture back to picture index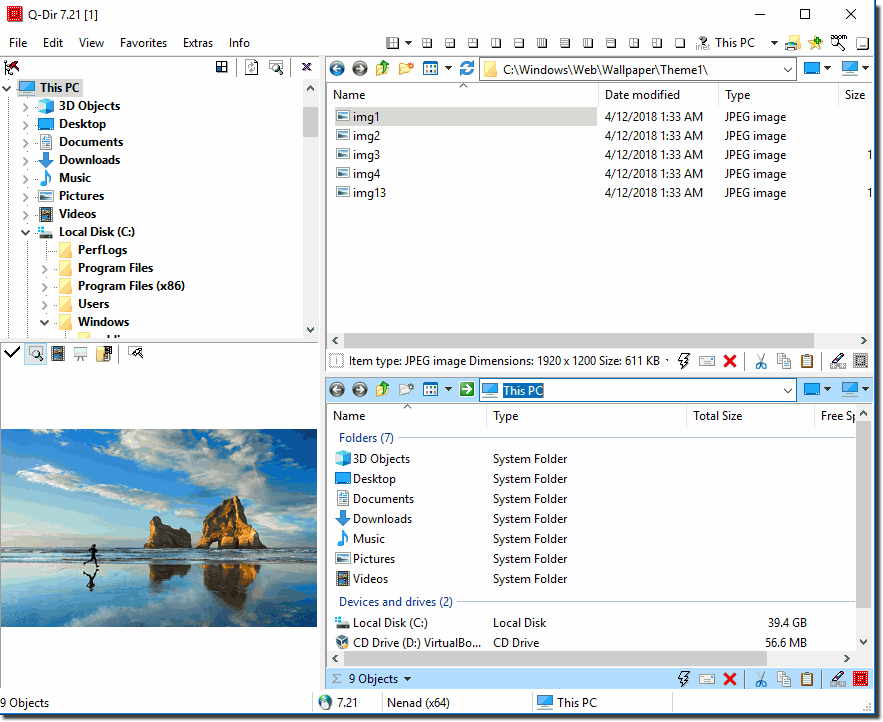 Easy and fast to manage files and folder. Fast and easy access, with an amazing Quadruped-View technique. You don't have to renounce the usual, Drag and Drop, all Views, and other functions of your system.No! Q-Dir gives you other nice functions, that make you happy.

One can save many hand moves and also time!
Some Features:favorites, drag&drop, clipboard, all Views,magnifier,color filter,highlight-filter, quick-link's, ...