The solution is easy to translate Auto Hide Mouse Cursor in your country language, or change e.g. switch the language in AutoHideMouseCursor.


If you want that in AutoHideMouseCursor another country language appears (... see Image-1 Arrow 1&2) ! If you want to translate AutoHideMouseCursor in your national language (... see Image-1 Arrow 1&3)!

It is regardless of whether you are using Windows 10, Windows 7 or 8, 8.1, or x 64 or x 32 (x 86) version of MS-Windows.

Please use the latest version of the Auto Hide Mouse Cursor!



(Image-1) Translate language in Auto Hide Mouse Cursor Free!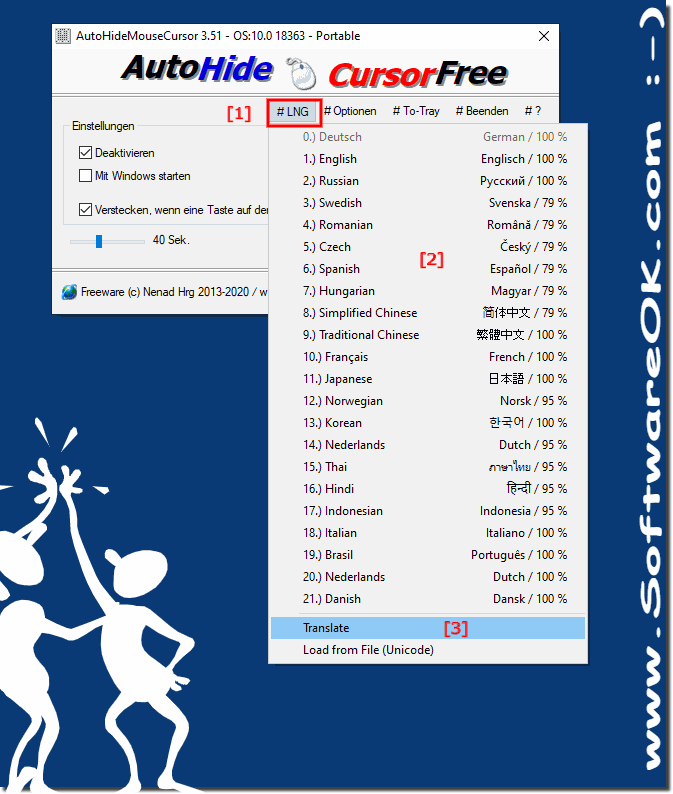 FAQ 3: Updated on: 28 September 2018 18:30