The RTF editor for the Rich Text Format under Windows 11, 10, 8.1, ... is not a special program!
The free
Word Pad program
can also open and edit Rich Text Format on Windows! For Windows it still offers plain and simple writing, and the display of text documents in the user interface is limited to the essentials, so that you only have to deal with a few symbols and options on the user interface, which can also be advantageous for
short reports and Writing invitations
.
(Image-1) Rich text editor under Windows 11, 10, 8.1, ...!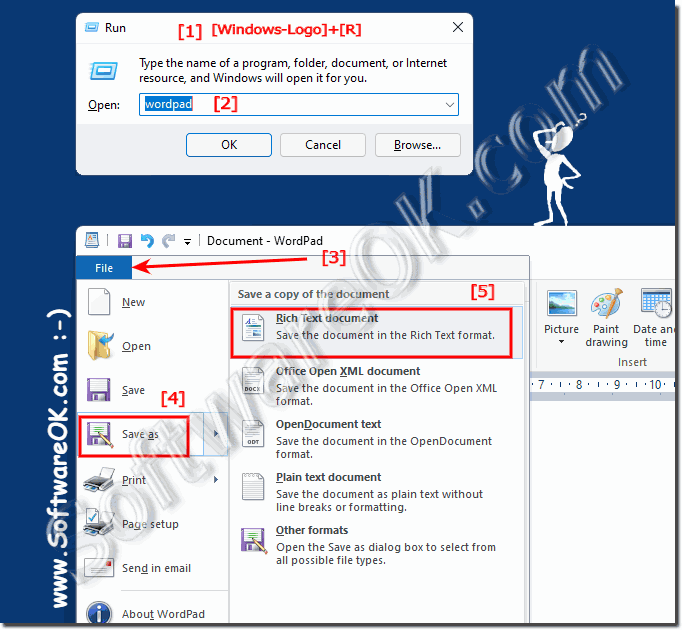 FAQ 114: Updated on: 27 July 2021 19:41