Don't worry, the Windows 10 has  also the libraries that you can activate and deactivate when required for an individual work with the MS-Explorer under Windows 10!


Please start the MS-Explorer eg with the key combination Windows logo + E and click View and the folder options!

Now please activate the option Show Libraries! (... see Image-1)

See also: || Advanced System Settings in Windows 10 || disable window shadows in Windows 10 || auto-login Windows 10 ||




(Image-1) Windows-10, show libraries in MS-Explorer!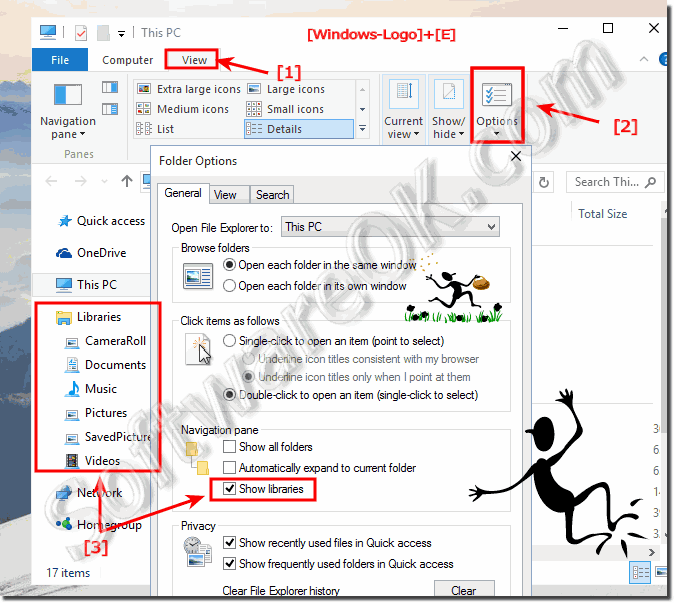 FAQ 77: Updated on: July 1th 2015 21:53