Yes, you can switch back to the energy efficiency mode / please sleep with the Timer after the download!



1. If, however, a download is running, switch to "Please don't sleep"  
here in the example of the Windows server download for  about 6 minutes on Chrome!

2. And set the timer to, for example, 15 minutes to ensure that the download is made.

3. Then the tool switches back to "Please sleep" mode ;-)

(... see Image-1 Point 1 to 6) 



(Image-1) How do I benefit from the standby timer under MS Windows OS?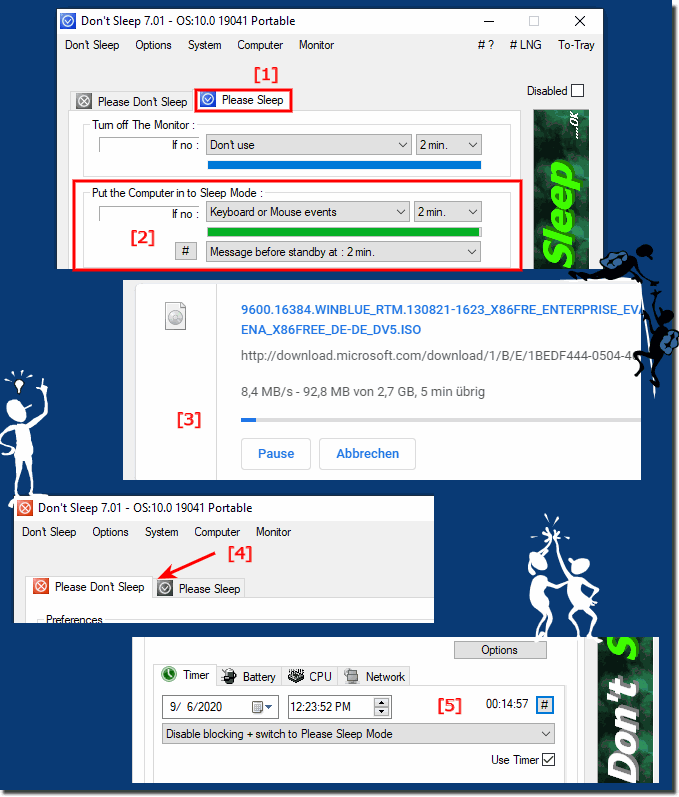 FAQ 29: Updated on: 23 May 2022 15:11