Even if you manage to remove all viruses, it is not certain that your MS Windows 11, 10, .. etc. PC is virus-free!




Info:

►► 

... Corona-KO is freeware

and only a time game, you have 90 seconds to clear up the situation,

it is

NOT a VIRUS SCANNER.   Don't forget it's just a game ;-) Just start shooting and switch off for 90 seconds!

  1000 viruses in total, of which 20 are highly explosive, PS the landscape is from the 

3D benchmark.OK

! 


Most viruses have mutated, some still have the typical Corona shape, some are torn in one area, you can recognize them by their size, they are a bit smaller and with a reddish color!


The main actors!


1. The explosion virus (15 to XXX points)

2. The fully mutated Corona Virus 2021 (15 points)

3. The plasma eddies from the plasma laser cannon 

4. The not fully mutated Corona Macro Virus (15 points)

PS: Macro is the opposite of micro 



(Image-1) Corona KO 3D time game and the main actors!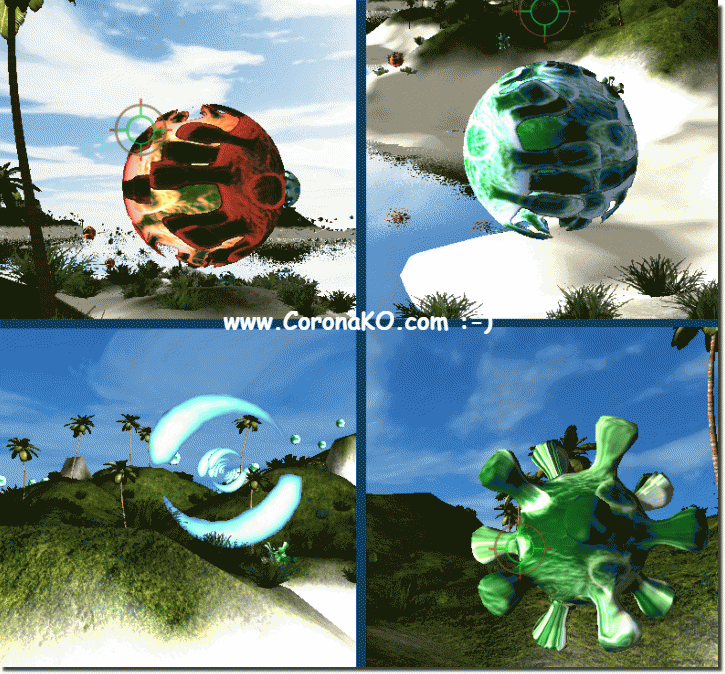 Have fun with Corona-KO!
(Image-2) Corona KO is a little 3D time game that can be addicting!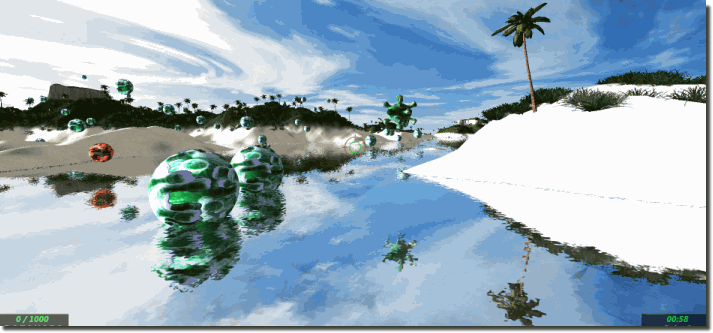 FAQ 5: Updated on: 20 July 2021 20:32