It is easy to remove the Windows window text selection tool, an uninstall is not necessary!
Even if the window read text tool with a size of less than 100 KB is exactly the right tool for
reading window texts on all Microsoft Windows operating systems
, you may not want to use it for various reasons, or you simply no longer need it.
The removal does not require any cleaning tools, which incidentally spill your PC with malware. It is not important whether you have tested it on Windows 11, 10, 8.1, ... or MS Windows Server 2019, 2016, ... etc. or used it to measure window content!
Removing the "Window Reading Text Tool" on all Windows OS!
2. Close the window text tool (exit the program).


(Image-1) Remove the Windows window read text tool from Windows 10, ...!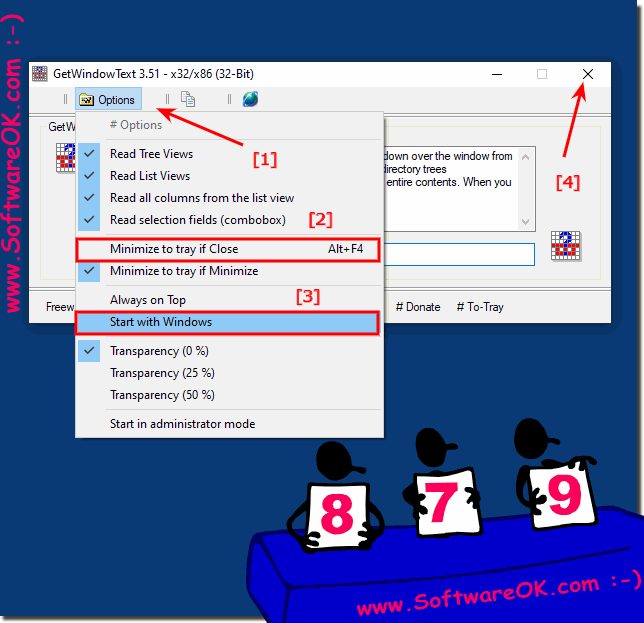 FAQ 5: Updated on: 13 July 2021 14:28