A PDF file is a file with the file extension .pdf and is also the abbreviation for the PDF file Portable Document Format!





The primary function of a PDF file is to present text and graphics clearly as a standardized and

cross-platform

document that can be viewed and printed out anywhere without losing form, font, format, ... or deviating in the presentation.   


PDFs are typically used to distribute read-only documents that retain the layout of a page. They are widely used for documents like manuals, eBooks, application forms and scanned documents

Portable Document Format stands for: Portable = portable, transferable, ... Document = form, document, ...! Portable is like Portable Freeware

Since PDF is a standardized and widely used format that was developed by Adobe, there are now a large number of apps that can be used to open PDF files. Web browser, the official Acrobat Reader from Adobe , as well as third-party apps and even many text editor programs and apps.






(Image-1) The PDF file in File Explorer!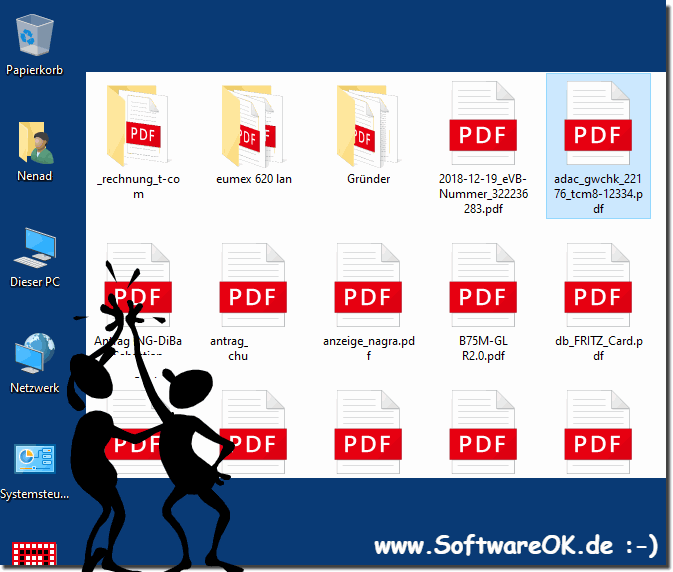 FAQ 198: Updated on: 14 October 2020 17:59