On the PC, the free storage space is the term that describes the available storage capacity of a drive, hard drive, or main memory!  


To get more free space, removing / uninstalling the software is  helpful. Or finding duplicate images  and generally cleaning up a drive . Likewise, removing unnecessary files from the disk in order to increase the available storage space. 


If you want to install a new program, for example, it is important to know how much free space a drive has, or whether the main memory meets the requirements of the program!

PS: It often happens that there is not enough space on drive C under Windows, especially with small SSD drives ! 



 

(Image-1) Example of free space on drive C!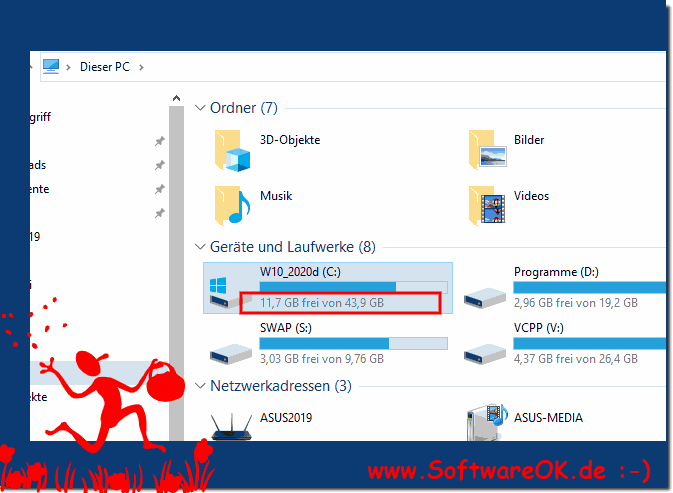 FAQ 212: Updated on: 26 September 2021 14:32