An x86 program or x86 APP is a 32-bit application intended for x32 / x86 operating systems!
The x86 program or x86 APP are  saved under Microsoft Windows in the
"Program Files (x86)"
folder, this folder is intended for 32-bit applications, but has no effect on the x86 programs or x86 APPs!
(Image-1) The x86 program folder on MS Windows x64 OS!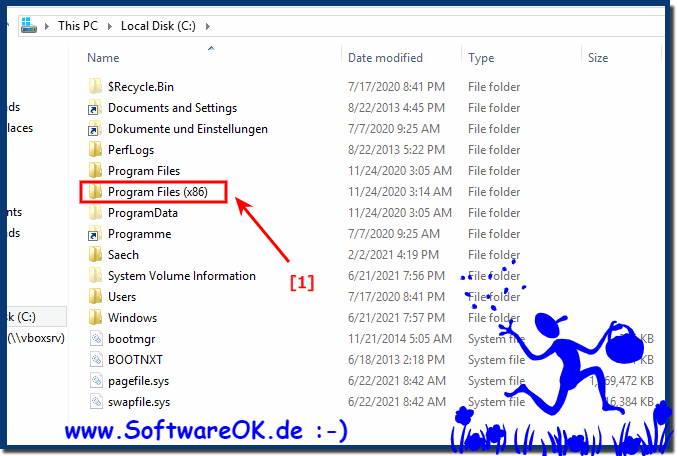 FAQ 245: Updated on: 28 June 2021 05:51