When you use for copying commands the same keystroke, at Copy Paste will MultiClipBoardSlots displays the selection menu!



Since you probably use a shortcut for several commands, this is sometimes useful, the context selection menu appears at the current mouse position!

Here in the example in MS-Windows Explorer(... see Image-1 Arrow-1)

If you want to change this, please select different keyboard shortcut for the copy / paste slots!  (... see Image-1 Arrow-2)




(Image-1) Copy Paste actions show the selection menu"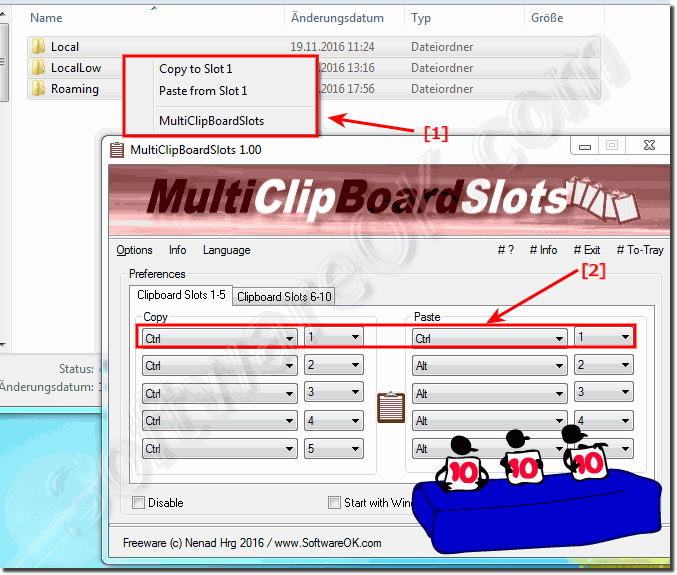 FAQ 2: Updated on: 31 August 2023 10:27