The solution is easy to translate Multi-ClipBoard-Slots in your country language, or change e.g. switch the language in MultiClipBoardSlots .



If you want that in MultiClipBoardSlots another country language appears! if you want to translate MultiClipBoardSlots in your national language!

please send me the string list to my email address. See ...Contact! Not via contact formular. 



(Image-1) Language and translate Multi-ClipBoard-Slots !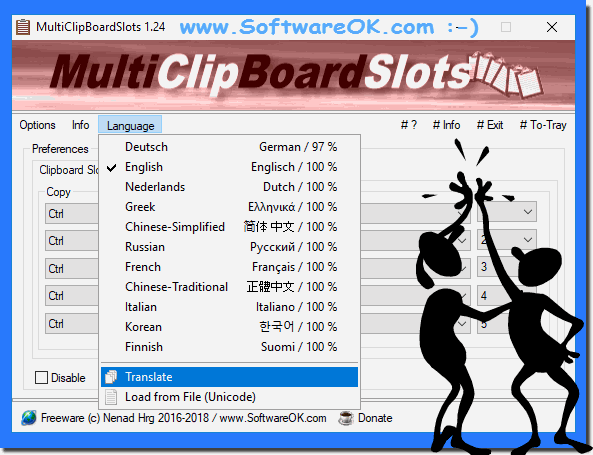 It is regardless of whether you are using Windows 7 or 8/8.1, or x 64 or x 32 (x 86) version of MS-Windows.



FAQ 4: Updated on: 31 August 2023 10:27